Château Ducru Beaucaillou 2. Cru classé St. Julien 2016 (1 Flasche 0,750 Liter)
Preis
209,95 €
*
1 Flasche á 209,95 EUR (279,93 EUR / Liter)
Versand
Kostenloser Versand



"(85% Cabernet Sauvignon, 15% Merlot) Konzentriertes, komplexes, elegantes, frisches Bouquet, Cassis, schwarze Beeren, Korinthen, Zedern, fein Lakritze, Nougat, Minze. dichtverwobener, eleganter, vielschichtiger Gaumen mit viel feinem Tannin, vielfältiger, süsser Aromatik, konzentrierter Struktur, sehr langer, frischer Abgang mit vielen Rückaromen." – André Kunz
19/20 Punkte - Trinkreife: 2025 - 2050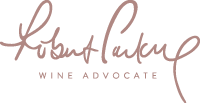 "The 2016 Ducru Beaucaillou is a blend of 85% Cabernet Sauvignon and 15% Merlot cropped at 36 hectoliters per hectare between 24 September and 14 October and matured in 100% new oak barrels (for a total of 18 months). The alcohol level comes in at 13.63% with a pH of 3.71. The bouquet is very closed at first, and so I aerated the Grand Vin by transferring from one glass to another. It gradually unfurls to reveal scents of blackberry, bilberry, cedar and a touch of pencil lead. The palate is medium-bodied with a firm backbone cloaked in layers of black fruit. The new oak is probably more present here than some of its peers, but there is more than sufficient substance to absorb that. The mineralité surfaces right towards the persistent finish, completing what is a Ducru Beaucaillou built for the long term."
96-98/100 Punkte - Trinkreife: 2026 - 2065

"Very focused and reserved with a mineral, blackberry, licorice and blackcurrant character. Full and refined. Walking a tightrope between steely tannins and and dark fruit. This is highly intellectual and unique. Great finish. Remake of the extraordinary 2014? Stronger than the 2015, for sure."
97-98/100 Punkte

"Offers a scintillating display of roasted apple wood, incense and warm ganache before the core of cassis, plum preserves and raspberry reduction starts to step forward. The finish, loaded with grip but remarkably polished, pulls everything together. A huge, undeniable wine, overt in style."
97-100/100 Punkte

"One of the highlights of the vintage, the 2016 Ducru-Beaucaillou is simply magnificent. Vertical structure and intensity in all of its dimensions make a strong opening statement. Dark blue and black fruit, spice, new leather and smoke run through this superb, spectacularly rich, voluptuous Saint-Julien. The tannins are present, but they are nearly buried by the sheer intensity of the fruit. Nothing really stands out. In the end, the 2016 is a wine of spectacular balance and pure class. The natural richness comes through in the gravitas and profoundness of the finish. Even with all of its intensity, the 2016 comes in at just 13.5% alcohol. Tasted two times."
94-97/100 Punkte

"This wine is so stylish, with a great future that is all balance and elegance. There are structured tannins as well as ample acidity that will allow the wine to age gracefully. A great Ducru with restrained power for long-term aging."
97-99/100 Punkte

"85% Cabernet Sauvignon, 15% Merlot, 100% new oak. Yields were the lowest in the commune: just 37 hl/ha because of poor flowering, esca pruning and selection. Still, 7,500 cases made! Very dark. Racy and sinewy with lots of richness and energy. Smooth and supple and quite sweet - arguably too sweet? - but with masses of tannins buried down there. Blackberry compote mixed with health juice. "
17/20 Punkte - Trinkreife: 2026 - 2046

"Another exceptional success for St-Julien in 2016, following the longest growing season in the recorded history of the property. Reasonable alcohols, because of the slow maturation, emphasise the juiciness of the fruit. Hugely intense and concentrated black brambly fruits, with layer upon layer of stunning liquorice, dark chocolate, rich black cherry and graphite. This is an utterly beautiful wine and it approaches the essence of what owner Bruno Borie must want for this estate, I am sure. It is easy to imagine uncorking this with excitement in 10 or 15 years. The final blend is 85% Cabernet Sauvignon and 15% Merlot, with a high tannin index of 80IPT and a 3.71pH, aged in 100% new oak for 18 months."
97/100 Punkte - Trinkreife: 2027 - 2050

"Leuchtendes Rubingranat, opak, violette Reflexe, zarte Randaufhellung. Reife Kirschenfrucht, feine dunkle Beerennoten unterlegt, feine Edelholzwürze, zart nach Orangenzesten, süße Gewürze im Hintergrund. Komplex, feine Schokonote, reife Pflaumenfrucht, perfekt reife Tannine, finessenreich strukturiert, angenehme Extraktsüße im Abgang, mineralisch und anhaltend, minutenlanger Abgang."
96-98/100 Punkte
Hersteller
Château Ducru Beaucaillou, 120 Beaucaillou, F-33250 Saint-Julien-Beychevelle
Anbaugebiet
Saint Julien (Frankreich)
Alkoholgehalt
Der endgültige Alkoholgehalt steht noch nicht fest.
Allergiker-Info
Dieser Wein kann Sulfite enthalten!
Literpreis
279,93 EUR / Liter
Wein
Château Ducru Beaucaillou
Produzent
2. Cru classé St. Julien
Rene Gabriel
keine Bewertung
Neil Martin
keine Bewertung