Château Gruaud Larose 2. Cru classé St. Julien 2016 (1 Flasche 0,750 Liter)
Preis
78,50 €
*
1 Flasche á 78,50 EUR (104,67 EUR / Liter)



"Tiefgründiges, klassisches, kräftiges Bouquet, schwarze Beeren, Zedern, Pflaumen, Black Currant, Trüffel, dunkler Tabak. Konzentrierter, kraftvoller, vielschichtiger Gaumen mit dichter,muskulöser Struktur, samtener Frucht, sehr viel gutem Tannin, dichter, vielfältiger Aromatik, sehr langer, aromatischer Abgang mit dunkler Rückaromen." – André Kunz
19/20 Punkte - Trinkreife: 2026 - 2048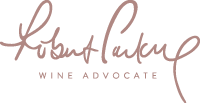 "The 2016 Gruaud Larose is a blend of 69% Cabernet Sauvignon, 29% Merlot and 2% Cabernet Franc this year, picked between 29 September until 15 October (with the Petit Verdot) and matured in 80% new oak, the remainder one or two years old. The alcohol is a modest 13.02%. It has a generous bouquet with scents of blackberry, briary, a touch of sandalwood and tobacco, gaining more precision as it aerates in the glass. The palate is medium-bodied with fine tannin, certainly one of the most finessed Gruaud Larose in recent years, with perfectly judged acidity. I love the focus here, a little understated at first but you cannot deny the intensity and precision on the finish. Moreover, this seems to be a slightly more detailed Gruaud, nuanced and long in the mouth. Excellent-and I suspect it might be a little more approachable than some of its peers."
93-95/100 Punkte - Trinkreife: 2023 - 2060

"Full-bodied, layered and juicy young wine. Very tannic yet ripe and intense. Powerful finish. This will be excellent. Better than the 2015."
95-96/100 Punkte

"This delivers a pure beam of cassis and cherry preserves, underscored by a layer of warm dark earth. Stays polished in feel, with lovely freshness on the relatively open-knit finish."
91-94/100 Punkte

"This wine is rich and juicy, with fine tannins that come as much from the fruit as from the wood aging. It shows great promise for positive development."
92-94/100 Punkte

"Initially there's a whiff of sweet oak, and then underneath there is the vineyard and real savour. Ripe but not forced. Good stuff with a 'mineral' whiff. Not a blockbuster but very well balanced with lovely length. "
17.5/20 Punkte - Trinkreife: 2025 - 2045

"A balanced, measured, incredibly tight delivery of the triumvirate of tannins, fruit and acidity. The architecture hits the level of the 2010, fairly unusual in a year where the tannins have such a deft brush stroke in the main. This is a great Gruaud that is going to run and run. Aged for 18 months in 80% new oak. As of 2017, half of the vineyard (approximately 40ha) is being worked biodynamically."
95/100 Punkte - Trinkreife: 2027 - 2050

"Dunkles Rubingranat, opaker Kern, dezente Randaufhellung, zart floral unterlegte schwarze Kirschen, kandierte Veilchen, etwas Lakritze, Mandarinenzesten. Mittlere Komplexität, feine Pflaumenfrucht, integrierte Tannine, dezente Fruchtsüße im Abgang, ein Hauch von Nougat im Nachhall."
93-95/100 Punkte
Hersteller
Château Gruaud Larose, F-33250 Saint-Julien-Beychevelle
Anbaugebiet
Saint Julien (Frankreich)
Alkoholgehalt
Der endgültige Alkoholgehalt steht noch nicht fest.
Allergiker-Info
Dieser Wein kann Sulfite enthalten!
Literpreis
104,67 EUR / Liter
Wein
Château Gruaud Larose
Produzent
2. Cru classé St. Julien
Rene Gabriel
keine Bewertung
Neil Martin
keine Bewertung
Antonio Galloni
keine Bewertung