Château Cheval Blanc 1. Grand Cru Classé A St. Emilion 2010 (6 Flaschen 0,750 Liter)
Preis
7.320,00 €
*
6 Flaschen á 1220,00 EUR (1626,67 EUR / Liter)
Versand
Kostenloser Versand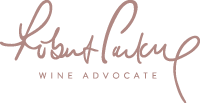 Flaschenbewertung (März 2013):"The 2010 is one of the most impressive two-year-old Cheval Blancs I have tasted in 34 years in this profession. The final blend of 54% Cabernet Franc and 46% Merlot has the tell-tale berry/floral nose with subtle hints of menthol, blueberry, raspberry and flowers in addition to some forest floor and a delicate touch of lead pencil shavings. The wine exhibits more structure and density than it did from barrel, and it was already remarkable then. The foresty/floral notes seem to linger and linger in this surprisingly full-bodied, powerful Cheval Blanc, yet it possesses a very healthy pH that should ensure enormous longevity. Dense purple in color, and a bigger, richer wine than usual, this is one Cheval Blanc that will probably need a decade of cellaring. I like the description from the estate's administrator, Pierre Lurton, who said it tasted like "liquid cashmere," a perfect expression, despite the wine's structure and intensity. This is another 50-year wine from this amazingly structured, rich vintage."
100/100 Punkte - Trinken: 2023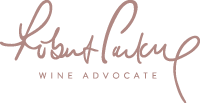 Fassbewertung (Mai 2011):"The 2010 Cheval Blanc contains 13.8% alcohol, which is very high for this estate, and has an unusually high percentage of Cabernet Franc in the final blend (56% versus 44% Merlot). Yields were tiny, adding to the richness and intensity already instilled by the drought of summer and resulting tiny berries. In the style of some of the great Cheval Blancs of the late 1940s, this wine is rich, opulent, full-bodied, and at the risk of sounding like a broken record, as saturated purple in color as any Cheval Blanc I have seen. Mulberries, black currants, fresh minerals, and floral notes jump from the glass of this full-bodied, dense wine. With its tannins, good acidity and surprisingly modest pH, this should be an exceptionally long-lived wine, more backward and delineated than the fatter, more opulent 2009. Drink it over the next 30+ years."
96-98+/100 Punkte - Trinkreife: 2013 – 2041
Hersteller
Château Cheval Blanc, F-33330 Saint-Émilion
Anbaugebiet
Saint Emilion (Frankreich)
Flaschenpreis
1220,00 EUR
Allergiker-Info
Dieser Wein kann Sulfite enthalten!
Literpreis
1626,67 EUR / Liter
Wein
Château Cheval Blanc
Produzent
1. Grand Cru Classé A St. Emilion
Antonio Galloni
keine Bewertung