Château Canon 1. Grand Cru Classé B St. Emilion 2012 (1 Flasche 0,750 Liter)
Preis
90,80 €
*
1 Flasche á 90,80 EUR (121,07 EUR / Liter)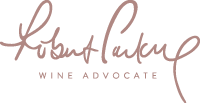 Flaschenbewertung (Mai 2015):


"The 2012 is the first truly profound Canon under the administration of the Wertheimers, the family that owns the famous haute couture house of Chanel. Improvement has been noticeable for a number of years, but this wine is remarkable, particularly in view of a more challenging vintage. The color is a healthy dark ruby/purple, and the wine offers up great minerality along with floral, black-fruited characteristics. What´s not a surprise are the nobility, elegance and finesse of this wine (70% Merlot, 30% Cabernet Franc) married with serious richness and intensity. Give it another 5-6 years and drink it over the following 20-25 years."




92+/100 Punkte - Trinkreife: 2020 - 2045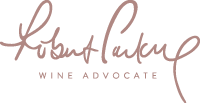 A dense ruby/purple color is followed by notes of black raspberries, blueberries, crushed rocks and spring flowers. This medium to full-bodied, well-endowed, authoritative Canon reveals some serious tannin in the finish, so 4-5 years of cellaring will be needed after bottling. It should last 15-20 years. Owned by the Wertheimers (also the proprietors of the enormously successful haut-couture house of Chanel), this is a pure, stylish, nicely textured, impressive effort from a superb terroir on the limestone plateau of St.-Emilion. The final blend was 70% Merlot and 30% Cabernet Franc, and yields were a modest 35 hectoliters per hectare.
91-94/100 Punkte


Dunkles Granat, recht satt in der Mitte, rubiner Rand. Eigenwillig, laktischer Beginn, viel Holunder, deutlich im schwarzbeerigen Bereich, was man auch von den Schokonoten behaupten kann. Im Gaumen mit grossem Charme und vielen Finessen, wunderschön balanciert. Die grossen, alten Canon-Zeiten sind wieder voll da!
18/20 Punkte - Trinken: 2017 - 2041


Displays a rather firm coating of chalk dust and vanilla notes, with a core of subdued plum and blackberry fruit. Verges on an extracted feel, but comes out solid and sculpted in the end. —J.M.
88-91/100 Punkte


A very silky and elegant wine that finishes beautifully. Full-to-medium body, with well integrated tannins and a refined and pretty finish. It goes on nicely with chocolate, walnuts, hazelnuts, and delicate fruit. Very savory. Lovely texture.
92-93 Punkte"
Hersteller
Château Canon, Lieu dit Saint Martin, Route Du Milieu, F-33330 Saint-Émilion
Anbaugebiet
Saint Emilion (Frankreich)
Allergiker-Info
Dieser Wein kann Sulfite enthalten!
Literpreis
121,07 EUR / Liter
Produzent
1. Grand Cru Classé B St. Emilion
Neil Martin
keine Bewertung
James Suckling
keine Bewertung
Antonio Galloni
keine Bewertung