Château Cheval Blanc 1. Grand Cru Classé A St. Emilion 2014 (1 Flasche 0,750 Liter)
Angebot
475,20 €
*
1 Flasche á 528,00 EUR (633,60 EUR / Liter)
Versand
Kostenloser Versand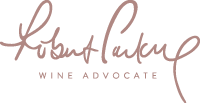 Fassprobe (2015):


"The Chateau Cheval Blanc 2014 is a blend of 45% Cabernet Franc and 55% Merlot, picked from 19 September until 8 October. The alcohol level is 13.25% matured in 100% new oak, which Pierre Lurton told me was prolonged due to the heterogenous soils and wanting to wait for the Cabernet Franc on clay soils to reach full maturity. It is quintessential Cheval Blanc on the nose: predominantly red fruit here rather than black, touches of incense and dried roses, a dab of liquorice underneath. The Cabernet Franc is the engine behind the aromatics. The palate is medium-bodied with grainy tannin. This is not a silky smooth Cheval Blanc here there is an graininess to the tannin that exert a gentle grip in the mouth. It is a complex and cerebral wine with cracked black pepper on the almost ferrous finish. Like the second wine, it is linear and fresh, in some ways reminiscent of the string of superb wines produced in the 1980s. This is a formidable Cheval Blanc whose evolution will be fascinating to witness."




95-97/100 Punkte - Trinkreife: 2019 - 2045

"45 % Cabernet Franc, 55 % Merlot. Sattes Purpur-Granat, dicht in der Mitte, lila Schimmer aussen. Dunkle Aromen kommen zögerlich aus dem (noch) defensiven Bouquet, Malznoten, Black Currant, Pflaumentöne und eine Nuance von Teer und Truffel. Im zweiten Ansatz wird das Nasenbild leicht floral, bleibt dabei aber auf der wurzigen Seite, will heissen; er hat keine Primärfrucht, oder diese sind halt noch im Untergrund. Im Gaumen dicht, fleischig, zeigt viel Konzentration und behält dabei seine seriöse Charakteristik. Ein klassischer, beruhigender und sehr lagerfähiger Cheval Blanc dem letztendlich ein Tick Finesse zur ganz grossen Genialität fehlt. Also kann man hier von einer introvertierten Grösse sprechen. Aber uberraschen lassen kann man sich da in etwa 15 Jahren allemal. Dafur ist beim Cheval der Cabernet Franc immer eine sichere Anlage-Bank."
Trinkreife: warten (2025 - 2050) - 18/20 Punkte

"Reserved aromatically for now, but this has a lot at its clutch, with remarkably silky plum, currant and raspberry fruit inlaid seamlessly with alder, rooibos tea and bergamot notes. There's a fine minerality that stretches out the finish, with remarkable cut, delineation and finesse. This is gorgeous. Tasted non-blind.-J.M."
96-99 /100 Punkte

"A wine of exceptional finesse, the 2014 Cheval Blanc lifts from the glass with captivating aromatics and sculpted red-fleshed fruit, all with the extra kick of acidity and overall freshness that are such a signature of this vintage. The 2014 is bright, finessed and persistent. It will almost certainly put on weight in bottle. I have a feeling something special is developing here."
96+/100 Punkte - Trinkreife: 2024 - 2044

"Aromas of strawberries, flowers and rose petals. Medium to full body and such beautiful polish and finesse. The texture is remarkably silky. It's a wine all in elegance and harmony. Such length. Try in 2022 but already a joy to taste."
96/100 Punkte
Hersteller
Château Cheval Blanc, F-33330 Saint-Émilion
Anbaugebiet
Saint Emilion (Frankreich)
Allergiker-Info
Dieser Wein kann Sulfite enthalten!
Literpreis
633,60 EUR / Liter
Wein
Château Cheval Blanc
Produzent
1. Grand Cru Classé A St. Emilion