Château Lilian-Ladouys Cru Bourgeois St. Estephe 2014 (1 Flasche 0,750 Liter)
Angebot
23,38 €
*
1 Flasche á 27,50 EUR (31,17 EUR / Liter)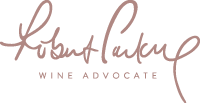 "The 2014 Lilian Ladouys has an upfront blackberry and blueberry-scented bouquet, quite showy compared to its peers. All the same, it seems very pure with some luscious blackberry and bilberry scents neatly entwined with the oak. The palate is medium-bodied with firm tannin and it is a little rigid at the moment, yet it offers commendable depth and grip. Afford this 3-4 years in bottle as it feels "uptight" at the moment, but there is certainly focus and class in situ. Tasted September 2016."
90/100 Punkte - Trinkreife: 2019 - 2032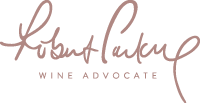 Fassprobe (2015):


"The Chateau Lilian-Ladouys 2014 is a blend of 55% Merlot, 40% Cabernet Sauvignon, 4% Cabernet Franc and 1% Petit Verdot cropped at 44hl/ha. Aged in 30% new oak from several cooperages, it veers towards fleshy red berry fruit on the nose with hints of dried herbs and sous-bois lending personality, something to talk about. The palate is medium-bodied with tobacco infused black fruit, masculine in style with good backbone and impressive precision on the finish. This Saint Estepe cru has seen a rapid improvement in recent years and this is another fine wine to add to their roster. I expect the bottle sample to land at the upper end of the band and continue the upswing in fortunes since its acquisition by Jacky Lorenzetti."




90-92/100 Punkte - Trinkreife: 2019 - 2032

"55 % Merlot, 40 % Cabernet Sauvignon, 3 % Petit Verdot, 2 % Cabernet Franc. Sattes Purpur-Granat, dicht in der Mitte, lila Schimmer aussen. Geniales Bouquet vll von Cassis und Brombeeren, fast rahmig im Ansatz und somit weit ausladend. Der Gaumen bleibt schwarz-, bis blaubeerig, die Tannine bilden Adstringenz und Ruckgrat gleichzeitig im Finale zeigt er Kraft und Potential. Ein eingefahrenes Erlebnis eines perfekt vinifizierten Lilian Ladouys. Hier zeigt sich, dass man moderne Vinifikation mit klassischen Grundlagen vermischen kann."
Trinkreife: warten (2024 - 2038) - 18/20 Punkte

"A bright, high-pitched style, with bitter cherry, Campari and pomegranate fruit, followed by an iron hint and a floral finish. Shows good purity, but needs to fill in a bit.-J.M."
87-90 /100 Punkte

"The 2014 Lilian Ladouys is soft, plump and incredibly appealing. Bright red cherry, raspberry, rose petal, mint and sweet spice notes are all pushed forward. This is an absolutely delicious, joyous bottle of wine to enjoy for its primary fruit and raciness. The blend is 55 % Merlot, 40 % Cabernet Sauvignon, 4 % Cabernet Franc, and 1 % Petit Verdot. The team headed by technical director Vincent Bache-Gabrielsen and consulting winemaker Eric Boissenot continues to do impressive work at this Saint-Estèphe property. Tasted two times."
90/100 Punkte - Trinkreife: 2017 - 2026

"Fantastic aromas of blueberries, orange peel and flowers. Full-bodied, fruity - yet silky and focused with a beautiful center palate of fruit and ripe tannins. Remains fresh and gorgeous. Best ever. Drink in 2019."
93/100 Punkte
Hersteller
Château Lilian-Ladouys, F-33180 Saint-Estèphe
Anbaugebiet
Saint Estephe (Frankreich)
Allergiker-Info
Dieser Wein kann Sulfite enthalten!
Literpreis
31,17 EUR / Liter
Wein
Château Lilian-Ladouys
Produzent
Cru Bourgeois St. Estephe
Neil Martin
keine Bewertung