Château Barde Haut Grand Cru St. Emilion 2014 (1 Flasche 0,750 Liter)
Angebot
25,74 €
*
1 Flasche á 28,60 EUR (34,32 EUR / Liter)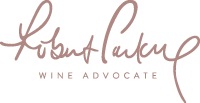 Fassprobe (2015):


"The Chateau Barde-Haut 2014 is a blend of 90% Merlot and 10% Cabernet Franc picked between 28 September until 7 October. Matured in 80% new oak, the nose is not a million miles away from the Cathiard family's Poesia: quite upfront in style with cassis, black cherries with just a slight tang of seaweed. The palate is medium-bodied with fine tannins and fine tension. There is good backbone here and a lovely spicy finish that lingers nicely in the mouth. The best wine from Patrice and Helene Garcin-Leveque this year? Most probably."




91-93/100 Punkte - Trinkreife: 2019 - 2035

"Sattes Purpur-Granat, dicht in der Mitte, lila Schimmer aussen. Fruchtiges, parfumiertes Bouquet, Cassis, vermischt mit Veilchen, gibt sich erstaunlich vielschichtig. Im Gaumen nimmt man eine Nuance Honig war (leicht uberreifer Merlot?), die Textur wirkt noch etwas mehlig. Die Anlagen sind aber gut."
Trinkreife: warten (2022 - 2040) - 17/20 Punkte

"Features a slightly extracted feel, with a plum skin note running along the edges of the licorice, steeped cherry and raspberry core. The fruit pushes through in the end, with extra spice and a ganache hint filling in on the finish. Shows solid grip for the vintage.-J.M."
90-93 /100 Punkte

"The 2014 Barde-Haut has turned out beautifully. Dark cherry, mocha, spice, leather and tobacco flesh out in the glass. Effortless, supple and nicely layered, the 2014 hits all the right notes. The midweight style of the year comes through very nicely in this classy, polished Saint-Émilion. Proprietor Hélène Garcin and consulting winemaker Alain Raynaud captured all of the vintage's potential. The blend is 90 % Merlot and 10 % Cabernet Franc."
94/100 Punkte - Trinkreife: 2020 - 2034

"Very aromatic and chalky on the nose with blackberries and blackcurrants. Licorice, too. Full to medium body, savory and chewy tannins, yet this always remains polished with a long and pretty finish. Drink in 2020, but hard not to drink now."
94/100 Punkte
Hersteller
Château Barde-Haut, 33330 Saint-Christophe-des-Bardes
Anbaugebiet
Saint Emilion (Frankreich)
Allergiker-Info
Dieser Wein kann Sulfite enthalten!
Literpreis
34,32 EUR / Liter
Produzent
Grand Cru St. Emilion
Neil Martin
keine Bewertung