Château d´Issan 3. Cru Classé Margaux 2014 (1 Flasche 0,750 Liter)
Preis
46,50 €
*
1 Flasche á 46,50 EUR (62,00 EUR / Liter)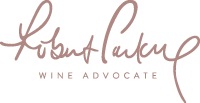 Fassprobe (2015):


"The Chateau d'Issan 2014 is a blend of 77% Cabernet Sauvignon and 23% Merlot picked between 25 September and 15 October and matured in 50% new oak. It has a very precise, quite minerally bouquet that has that tradamark violet touch that pins down the appellation. The palate is medium-bodied with supple tannins and good acidity; appreciable depth with chewy black tarry fruit towards the finish. This is a guttsier d'Issan that will probably be one of the longer lasting Margaux crus of the vintage. I've been smitten by recent vintages from this glorious Margaux estate, but I detected just a mote of greenness on a couple of samples that I hope will vanish by the time of bottling. If it does then it will merit a higher score. Tasted three times."




89-91/100 Punkte - Trinkreife: 2020 - 2040

"Elegant, with lacy yet persistent tannins carrying pretty plum, anise and savory hints. Lacks some stuffing on the finish.-J.M."
86-89 /100 Punkte

"The 2014 d'Issan is plump, juicy and delicious. Torrefaction, smoke, licorice, plum, grilled herbs, leather and tobacco give the 2014 its racy, exuberant personality and considerable near-term appeal. This is an especially bold, rich Margaux, but it works nicely. Tasted two times."
91/100 Punkte - Trinkreife: 2017 - 2026

"Complex aromas of sweet tobacco, chocolate, cedar and plums. Undertones of blackcurrants and dark chocolate. Dense and tight with a beautifully and tightly knit palate, yet this shows so much intensity and length. Love the wet-earth and berry character on the finish. Give this three to four years to soften even if it's fantastic already to taste."
94/100 Punkte
Hersteller
Château d´Issan, Lieu-dit Château d´Issan, F-33460 Cantenac
Anbaugebiet
Margaux (Frankreich)
Allergiker-Info
Dieser Wein kann Sulfite enthalten!
Literpreis
62,00 EUR / Liter
Produzent
3. Cru Classé Margaux
Rene Gabriel
keine Bewertung
Neil Martin
keine Bewertung