Château La Conseillante Pomerol 2015 (1 Flasche 0,750 Liter)
Preis
177,50 €
*
1 Flasche á 177,50 EUR (236,67 EUR / Liter)
Versand
Kostenloser Versand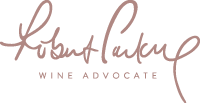 Flaschenbewertung (März 2018):
"Composed of 81% Merlot and 19% Cabernet Franc and aged for 18 months in 70% new and 30% one-year-old French oak, the medium garnet-purple colored 2015 La Conseillante opens with reticent, earthy notes of dusty soil, garrigue, forest floor and iron ore with a core of warm plums, cassis, cigar boxes, star anise and dark chocolate plus a hint of violets. Medium to full-bodied with decadent fruit and a gorgeous plushness to the texture, the palate features impeccable poise and compelling depth, finishing on a lingering mineral note."
96+/100 Punkte - Trinkreife: 2022-2047

"81 % Merlot, 19 % Cabernet Franc. Selten hatte ein La Consteillante als Fassprobe eine solch dunkle Farbe. Sattes Purpur-Granat, dicht in der Mitte, lila Schimmer aussen. Wunderbares Brombeer-Schokobouquet, weit ausladend und mit schönen Würzkomponenten. Im Gaumen merkt man den floralen Part des Cabernet Franc, samtene Textur, eine wunderschöne, malzige Süsse im füllig-schmelzigen Extrakt aufzeigend, elegant ausklingend. Er könnte noch einen Punkt zulegen mit der Reife."
18/20 Punkte - Trinkreife: 2023-2044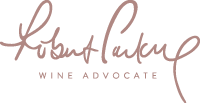 "The 2015 La Conseillante, a blend of 81% Merlot and 19% Cabernet Franc, is extraordinarily pure and elegant on the nose. Here, I find a little more red fruit than black fruit, extremely elegant and articulating the terroir with great clarity. At first, wild strawberry and cranberry, then crushed stone, a touch of black truffle and tobacco. The palate is medium-bodied, fresh and elegant with fine tannin on the entry. This is one of the most approachable La Conseillante wines that I have tasted in barrel, the acidity very well judged, "classic" in style, good backbone here with a structured finish. It does not quite possess the bravura of the 2010 La Conseillante and I would agree with winemaker Marielle Cazaux that it bears more semblances to the 2005 La Conseillante at this stage, and even bore common traits with its neighbour, Vieux Château Certan. This is an intellectual and to put it prosaically, "delicious" La Conseillante."
95-97/100 Punkte - Trinkreife: 2021-2045

"This is the most powerful La Conseillante I have tasted with lots of muscle and intensity. Full and savory. Chewy. Agile and formed. Beautiful ripe fruit in the center palate. This is a little pushed to the limit like the great Conseillants of the 1960s and 1970s."
96-97/100 Punkte

"Lush notes of dark fig, boysenberry and blackberry pâte de fruit glide over ample but velvety tannins, with suave black tea and ganache accents. This is long and should be gorgeous when finished."
93-96/100 Punkte

"A new winemaker and the style tweaked a little in 2015. Fragrant nose but richer and denser with the tannic structure more assertive. Good attack and mid-palate but fit finishes on a slightly dry, grainy note. May improve in barrel."
91/100 Punkte - Trinkreife: 2023-2035

"A total knockout, the 2015 La Conseillante possesses stunning depth, nuance and complexity. Soaring aromatics meld into a core of dark-fleshed stone fruits, with hints of mocha, crème de cassis, menthol, violets and dark spices that develop in the glass. The 2015 is not an obvious wine, but it is exceptionally beautiful. The blend is 81% Merlot, 19% Cabernet Franc. Don't' miss it."
95-97/100 Punkte
Hersteller
Château La Conseillante, 130 Rue de Catusseau, F-33500 Pomerol
Anbaugebiet
Pomerol (Frankreich)
Allergiker-Info
Dieser Wein kann Sulfite enthalten!
Literpreis
236,67 EUR / Liter
Wein
Château La Conseillante
Neil Martin
keine Bewertung