Château Certan de May Pomerol 2015 (1 Flasche 0,750 Liter)
Preis
109,95 €
*
1 Flasche á 109,95 EUR (146,60 EUR / Liter)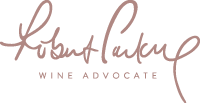 Flaschenbewertung (März 2018):
"The 2015 Certan de May is composed of 80% Merlot, 4% Cabernet Sauvignon and 16% Cabernet Franc, displaying a medium garnet-purple color and nose of warm red cherries, mulberries, crushed red and black plums and raspberry leaves with nuances of wild thyme, dried roses, cloves and eucalypt. Medium to full-bodied and boasting great harmony in the mouth, the palate delivers loads of red and black fruit layers interspersed with floral and herb accents and framed by a firm, ripe, fine-grained backbone, finishing with wonderful length and freshness."
95+/100 Punkte - Trinkreife: 2021-2040

"Aufhellendes Granat mit mittlerer Dichte, feiner Rand. Eigenwilliges Bouquet, wie schon so oft, Melissentouch, Kräutertee, dahinter rotes Kirschenkompott und Zedernduft zeigend. Im Gaumen erst zart und schmeichelnd, dann seine grosszügigen Gerbstoffrationen auf der Zunge und an der seitlichen Adstringenz zeigend. Peitsche und Zuckerbrot in Einem. Ein wenig verfügbarer Wein für Fanminderheiten. Verstehen muss man ihn nicht, aber lieben. Auch wenn das kein einfaches Unterfangen ist."
17/20 Punkte - Trinkreife: 2024-2043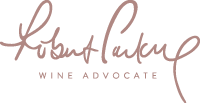 "The 2015 Certan de May is a blend of 70% Merlot, 25% Cabernet Franc and 5% Cabernet Sauvignon. It is a little leaner on the nose when I compared it directly to the Latour-à-Pomerol, much more reserved and personally, I was seeking more expression from the Cabernet components in the blend. The palate is medium-bodied with gently gripping tannin, quite "solid" in the mouth with a spicy finish following through, although it feels just a little static at the moment. It needs more animation to come through by the time it is in bottle."
89-91/100 Punkte - Trinkreife: 2019-2032

"Wow. What a wine with incredible depth of fruit and generosity here. Walnut, chocolate, black olive and dark fruits. Full and rich. It goes on for minutes. Velvety texture. Best in decades. A majority of merlot with some cabernet franc and a touch of cabernet sauvignon."
97-98/100 Punkte

"This has its usual silky, perfumed profile, with bergamot, cherry paste and rooibos tea notes, all backed by gentle sandalwood and fruitcake hints through the finish. Rounded and polished in feel, but long too, offering some fine-grained tannins."
91-94/100 Punkte

"Very fine this year. Elegant dark fruit nose with a hint of blueberry, blackcurrant and spice. A poised palate of delicious dark fruit and finely polished tannins. Long and harmonious on the finish."
93/100 Punkte - Trinkreife: 3022-2035

"The 2015 Certan de May is a powerful, imposing wine with notable tannic clout and plenty of energy. White pepper, blood orange and mint give the 2015 an attractive upper register of aromatic nuance, but it is the wine's sinewy, tense personality that is its most distinctive attribute. Readers will have to be patient, as the 2015 is going to need time to fully express. The blend is 80% Merlot, 16% Cabernet Franc and 4% Cabernet Sauvignon."
92-95/100 Punkte
Hersteller
Vieux Château Certan, 1 Route de Lussac, F-33500 Pomerol
Anbaugebiet
Pomerol (Frankreich)
Allergiker-Info
Dieser Wein kann Sulfite enthalten!
Literpreis
146,60 EUR / Liter
Wein
Château Certan de May
Neil Martin
keine Bewertung