Château Cantenac Brown 3. Cru Classé Margaux 2015 (6 Flaschen 0,750 Liter)
Preis
388,80 €
*
6 Flaschen á 64,80 EUR (86,40 EUR / Liter)
Versand
Kostenloser Versand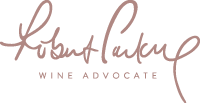 Flaschenbewertung (März 2018):
"The 2015 Cantenac Brown is medium to deep garnet-purple in color with a nose of cherry cola, cassis and warm plums with touches of spice box and pencil shavings. The medium-bodied palate sports a lot of oak, with very firm and chewy tannins and a woody finish."
90+/100 Punkte - Trinkreife: 2019-2032

"Tiefes Purpur, satt in der Mitte, Granatschimmer am Rand. Ein Traumbouquet, absolut faszinierend, viel Süsse und auch eine hoch reife Frucht im Nasenbild vermittelnd. Im Gaumen aussen cremig innen mit einer gehörigen Fleischration aufwartend. Gehört zu den besten Jahrgängen von Cantenac-Brown und davon gab es bisher nicht besonders viele. Vergleichbar mit 2000 und 2010!"
18/20 Punkte - Trinkreife: 2022-2044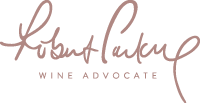 "The 2015 Cantenac Brown follows their excellent 2014 with another great Margaux. Here, a nuanced nose that does not come racing from the blocks, but keep your nose in the glass and it reveals detailed blackberry, cranberry and strawberry aromas that are neatly embroidered with the new oak. The palate is medium-bodied with fine, quite tensile tannin. There is breeding interwoven into this Margaux, palpable sophistication, and it finishes with panache, fanning out with lightly spiced red and black fruit. It is not the most ostentatious Margaux in what is a fecund season for the appéllation, but I suspect it will surprise a few wine-lovers as its ages."
92-94/100 Punkte - Trinkreife: 2020-2045

"Very structured and muscular with black currant, chewy tannins and a flavorful finish. Full body. Yet polished and intriguing."
93-94/100 Punkte

"Very fresh, with well-defined red currant and raspberry coulis flavors that stream through, enhanced by a violet note on the mineral-edged finish."
91-94/100 Punkte

"Good depth of fruit and a well-expressed, quite broad Margaux style which gets more classic each year."
90/100 Punkte - Trinkreife: 2021-2034

"The 2015 Cantenac Brown is superb. Translucent, weightless and totally finessed, the 2015 offers outstanding purity and exceptional overall balance. Sweet plum, tobacco, cedar, licorice and new leather are some of the many nuances that take shape in the glass, but it is the wine's purity that is most impressive. Hints of lavender, iron and smoke add shades of nuance on the tightly wound finish. Over the two weeks I followed it, the Grand Vin put on considerable depth and power. It will be interesting to see where things end up here, but the 2015 was superb all three times I tasted it. Cantenac Brown is one of the great still affordable wines of the year. Don't miss it."
93-96/100 Punkte
Hersteller
Château Cantenac Brown, Lieu-dit Margaux, F-33460 Cantenac
Anbaugebiet
Margaux (Frankreich)
Alkoholgehalt
Der endgültige Alkoholgehalt steht noch nicht fest.
Allergiker-Info
Dieser Wein kann Sulfite enthalten!
Literpreis
86,40 EUR / Liter
Wein
Château Cantenac Brown
Produzent
3. Cru Classé Margaux
Neil Martin
keine Bewertung