Château Labegorce Cru Bourgeois Margaux 2015 (1 Flasche 0,750 Liter)
Preis
33,20 €
*
1 Flasche á 33,20 EUR (44,27 EUR / Liter)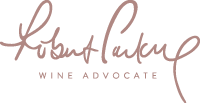 Flaschenbewertung (März 2018):
"The 2015 Labegorce is a blend of 50% Cabernet Sauvignon, 44% Merlot, 4% Petit Verdot and 2% Cabernet Franc matured in 45% new and 55% one-year-old barrels. Deep garnet-purple in color with a nose of red and black cherries, black plums and cassis with touches of charcuterie and tapenade, the medium-bodied palate offers great concentration with a firm frame of grainy tannins, finishing long and savory."
93/100 Punkte - Trinkreife: 2020-2038

"Sattes Purpur-Granat, dicht in der Mitte, lila Schimmer aussen. Ein ganz bezauberndes Fruchtbouquet zeigend, Maulbeeren und Cassis, ein Hauch von Flieder gibt Frische ins besonders feingliedrige Nasenbild. Seidige Textur, hoch reife Tannine, welche eine verführerische Süsse ausstrahlen. Genial vinifiziert und auf dem Weg zur nächst höheren Punktezahl in seiner Reife."
18/20 Punkte - Trinkreife: 2022-2048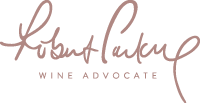 "The 2015 Labegorce is a blend of 50% Cabernet Sauvignon, 44% Merlot, 2% Cabernet Franc and 4% Petit Verdot that was picked between 15 September and 20 October. Cropped at 38 hl/ha and matured in 45% new oak, it has a sumptuous bouquet with macerated black cherries, wild strawberry and a touch of fresh prune. The palate is well balanced and much more reserved than the aromatics: crisp and firm tannin, nicely focused with a pleasing salinity on the structured finish that suggest that this Labegorce will reward long-term ageing."
91-93/100 Punkte - Trinkreife: 2022-2045

"Wonderful purity of fruit here with blackberry, black currant and floral aromas and flavors. Full body. Fine tannins."
93-94/100 Punkte

"Ripe plum and blackberry compote flavors are very direct, framed by a well-singed cedary edge. This has solid fruit, but it's a bit shy on refinement."
87-90/100 Punkte

"Big broad fruit and lots of structure and depth. Quite a chunky Labégorce with a good future."
90/100 Punkte - Trinkreife: 2021-2032

"The 2015 Labégorce is dark, plummy and juicy, with lovely textural richness and intensity. This is a decidedly modern style of Margaux, with all the elements in the right place. Today, the new oak (45%) is a bit pronounced, but the wine appears to have the stuffing to support it. The high percentage of Merlot gives an extra degree of sumptuousness that is emphasized in this vintage. Raspberry jam, mint, cinnamon and wild flowers wrap around the succulent finish. The blend is 50% Cabernet Sauvignon, 44% Merlot, 4% Petit Verdot and 2% Cabernet Franc. Tasted two times."
90-92/100 Punkte
Hersteller
Château Labégorce, Rue de Labegorce, F-33460 Margaux
Anbaugebiet
Margaux (Frankreich)
Alkoholgehalt
Der endgültige Alkoholgehalt steht noch nicht fest.
Allergiker-Info
Dieser Wein kann Sulfite enthalten!
Literpreis
44,27 EUR / Liter
Produzent
Cru Bourgeois Margaux
Neil Martin
keine Bewertung