Château La Gaffeliere 1. Grand Cru classé B St. Emilion 2015 (1 Flasche 0,750 Liter)
Preis
65,90 €
*
1 Flasche á 65,90 EUR (87,87 EUR / Liter)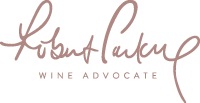 Flaschenbewertung (März 2018):
"Medium to deep garnet-purple colored, the 2015 La Gaffeliere has a slightly reticent, broody nose of black truffles, fertile loam and mossy bark over a core of warm plums, crushed black berries and black cherries plus a touch of iron ore. Medium to full-bodied with firm and very finely grained tannins with layers of softly spoken fruit and great freshness, it finishes long."
94+/100 Punkte - Trinkreife: 2021-2045

"Sattes Purpur-Granat, dicht in der Mitte, lila Schimmer aussen. Würziges, barockes Bouquet, Tabak und dunkle Pflaumentöne. Im Gaumen fleischig, etwas trocken wirkend in seinen massiven Tanninen. Mehr Kraft wie Saft. Aber das war schon immer so."
17/20 Punkte - Trinkreife: 2025-2048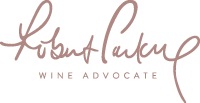 "The 2015 La Gaffeliere is a blend of 70% Merlot and 30% Cabernet Franc. It offers attractive black cherries, boysenberry and mulberry fruit on the nose. Maybe it would benefit from a little more delineation, but the aromatics are focused and in sync with the oak. The palate is medium-bodied with fine grain tannin. The acidity is pitched nicely here lending ample freshness and poise. Energetic and vivacious, this is one of the best barrel samples that I have tasted from an estate that was revered during the 1960s. Time for a comeback?"
92-94/100 Punkte - Trinkreife: 2020-2045

"A silky and pretty wine with plum and berry aromas and flavors. Full body, refined and silky. Super refined tannins. Goes on for minutes."
94-95/100 Punkte

"A textbook modern St.-Emilion, with a core bursting with ripe plum and raspberry fruit, and a long finish that pumps out licorice and bramble accents. The fruit is matched by the energy."
90-93/100 Punkte

"Cool elegance from St-Emilion. Refined, fragrant nose with lovely purity of fruit. The palate is fresh and finely etched. Shows balance and harmony."
94/100 Punkte - Trinkreife: 2023-2040

"The 2015 La Gaffelière is a brilliant wine. Soaring, intense aromatics make a strong first impression. Precise and beautifully sculpted throughout, the 2015 bristles with energy. The flavors show good brightness, while the tannins are exceptionally polished. Freshly cut flowers, mint, espresso, sweet red plums and anise grace the palate in an utterly exquisite wine built on finesse, precision and nuance. The 2015 La Gaffelière is an exceptional wine by any measure. The 70% Merlot/30% Cabernet Franc works very well. Stéphane Derenoncourt and Simon Blanchard are the consulting winmakers. Tasted two times."
94-97/100 Punkte
Hersteller
Château La Gaffelière, La Gaffelière-Ouest, F-33330 Saint-Émilion
Anbaugebiet
Saint Emilion (Frankreich)
Alkoholgehalt
Der endgültige Alkoholgehalt steht noch nicht fest.
Allergiker-Info
Dieser Wein kann Sulfite enthalten!
Literpreis
87,87 EUR / Liter
Wein
Château La Gaffeliere
Produzent
1. Grand Cru classé B St. Emilion
Neil Martin
keine Bewertung