Château Bon Pasteur Pomerol 2015 (1 Flasche 0,750 Liter)
Preis
79,50 €
*
1 Flasche á 79,50 EUR (106,00 EUR / Liter)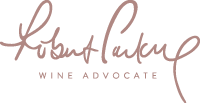 Flaschenbewertung (März 2018):
"Medium to deep garnet-purple in color, the 2015 Bon Pasteur has an expressive nose of crushed red and black currants, black cherries and spice cake with hints of rose petals, dusty soil and tapenade. The medium to full-bodied palate is wonderfully ripe with plush tannins and seamless freshness, finishing long and layered."
95/100 Punkte - Trinkreife: 2020-2042

"Sattes Purpur-Granat, dicht in der Mitte, lila Schimmer aussen. Intensives, dichtes Bouquet, viel Amarenakirschen und süsse Edelhölzer zeigend. Im Gaumen mit viel Charme aufwartend, recht viele Röstnoten, die passen aber irgendwie zu diesem Wein, sattes, leicht mürbes Extrakt, nachhaltiges Finale."
17/20 Punkte - Trinkreife: 2020-2036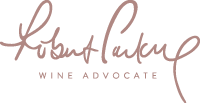 "The 2015 Bon Pasteur was unusually tight on the nose when I tasted it, coaxing out black cherries and raspberry fruit laced with sous-bois with time. I appreciate the delineation and focus here. The palate is medium-bodied with a touch of dark chocolate on the entry. It has grainy tannin, moderate depth, just a little abruptness towards the finish, although the acidity is nicely tuned. It just feels a little linear and constrained at the moment, but it should spread its wings after bottling."
90-92/100 Punkte - Trinkreife: 2020-2040

"This is very powerful and bright with lots of mineral, salt and white pepper character. Full body, velvety tannins. Velvety texture. 70% of this is made in barrel. A small percentage of co-fermentation of merlot and cabernet franc. 80% merlot. Racy winemaking. Showing more finesse in tannins compared to the past. Wow."
95-96/100 Punkte

"Shows gusto, wrestling a thick structure into a very ripe, concentrated core of dark fig and boysenberry confiture notes. Offers ample but well-integrated toast. A decidedly not-shy style, with enough cut for balance."
90-93/100 Punkte

"Ripe and creamy with dark fruit and spice notes. The palate is rich and layered with a solid tannic frame but the tannins are finely honed."
91/100 Punkte - Trinkreife: 2022-2035

"The 2015 Le Bon Pasteur is a dark, radiant wine laced with the essence of dark cherry jam, spice, menthol, licorice and plum. Beams of underlying tannin give the wine its power, structural intensity as the finish extends beautifully. The ripe, later-harvested style works well. I expect the tannins will need at least a few years to calm down, but there is plenty of potential."
90-92/100 Punkte
Hersteller
Château Bon Pasteur, 10 Chemin de Maillet, F-33500 Pomerol
Anbaugebiet
Pomerol (Frankreich)
Allergiker-Info
Dieser Wein kann Sulfite enthalten!
Literpreis
106,00 EUR / Liter
Neil Martin
keine Bewertung