Domaine de Chevalier Rouge Cru classé Graves 2015 (12 Flaschen 0,750 Liter)
Preis
826,80 €
*
12 Flaschen á 68,90 EUR (91,87 EUR / Liter)
Versand
Kostenloser Versand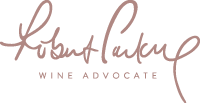 Flaschenbewertung (März 2018):
"The 2015 Domaine de Chevalier is composed of 65% Cabernet Sauvignon, 30% Merlot and 5% Petit Verdot. It went through malolactic and aging on its lees during three months in 35% new, 35% one-year-old and 30% two-year-old barrels, with a total aging of 18 months. Medium to deep garnet-purple in color, it has lovely spiciness on the nose-Chinese five spice and black pepper-with a core of red and black cherries and smoked meats. Medium-bodied, finely crafted and refreshing, it's quite minerally in the mouth and persistent on the finish."
95/100 Punkte - Trinkreife: 2022-2042

"Dunkles Granat, recht satt in der Mitte, rubiner Rand. Dichtes, rotbeeriges Bouquet mit wunderschöner Reifeanzeige. Amarenakirschen, Maulbeeren, eine tolle Tiefenwürze zeigend. Der Gaumen ist stoffig, weist eine tolle Konzentration auf, das Extrakt zeigt eine verführerische Süsse auf, dies bei samtigen Tanninen. Das ist eine äusserst burgundische Variante mit einem nicht unbescheidenen Verführungspotential. Frühe Reife und ein langes Leben. Was will man noch mehr. Leider findet dieses Weingut immer noch nicht die nötige Akzeptanz im Markt. Gut für Käufer!"
18/20 Punkte - Trinkreife: 2022-2044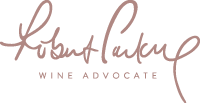 "The 2015 Domaine de Chevalier is a blend of 65% Cabernet Sauvignon, 30% Merlot and 5% Petit Verdot picked from 23 September until 15 October at just 35 hl/ha, matured in 35% new oak. It has a sophisticated bouquet that is more reserved than its peers. It possesses one of the most precise, detailed aromatic profiles that I have encountered from this estate, wonderfully poised with black fruit, incense and cold stone. It has wonderful focus and class. The palate is medium-bodied with very fine tannin, very complex with lightly peppered black fruit. What marks this Domaine de Chevalier is the reserve and precision on the finish, a wine that is holding something back for its secondary evolution, a salinity that beckons you back for another sip. What a fabulous, intellectual wine from Olivier Bernard. Expect four decades of drinking pleasure - probably more - given my experience of ancient vintages. Tasted three times with consistent notes."
95-97/100 Punkte - Trinkreife: 2022-2055

"This shows class and finesse with ultra-fine tannins and succulent fruit. Full body yet elegant and long. Gorgeous wine. Such length. Vibrant and focused."
96-97/100 Punkte

"Offers an open, easy feel. The creamy structure lets juicy plum and raspberry notes flow along and linger on the finish. Almost languid in character, and very suave."
91-94/100 Punkte

"Sexy burnish of charcoal-grilled rich black cherry fruit with firmly held tannins. A lovely wine - fairly high powered compared to some; this is one to cellar for a while. 63% Cabernet Sauvignon, 30% Merlot, 5% Petit Verdot, 2% Cabernet Franc, 33% new oak."
95/100 Punkte - Trinkreife: 2025-2038

"The 2015 Domaine de Chevalier is one of the most striking wines of the year. Weightless, powerful and intense, the 2015 possesses crystalline delineation and precision from the very first taste. Bright red stone fruit, pomegranate, chalk and mint are some of the signatures. In the last of my four tastings, the Domaine de Chevalier showed tremendous richness and intensity as well. It will be interesting to see where the 2015 ends up. The future certainly looks bright. In 2015 the blend is 65% Cabernet Sauvignon, 30% Merlot and 5% Petit Verdot. The wine will see around 35% new oak. Stéphane Dernonourt and his team consult on the red. Tasted four times."
93-96/100 Punkte
Hersteller
Domaine de Chevalier, 102 Chemin de Mignoy, F-33850 Léognan
Anbaugebiet
Graves (Frankreich)
Alkoholgehalt
Der endgültige Alkoholgehalt steht noch nicht fest.
Allergiker-Info
Dieser Wein kann Sulfite enthalten!
Literpreis
91,87 EUR / Liter
Wein
Domaine de Chevalier Rouge
Produzent
Cru classé Graves
Neil Martin
keine Bewertung