Château Brane Cantenac 2. Cru classé Margaux 2015 (1 Flasche 0,750 Liter)
Preis
89,00 €
*
1 Flasche á 89,00 EUR (118,67 EUR / Liter)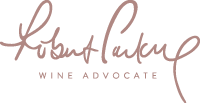 Flaschenbewertung (März 2018):
"The 2015 Brane-Cantenac is medium to deep garnet-purple in color with a nose of crushed black berries and chocolate-covered cherries with touches of fried herbs and tilled soil. Medium-bodied, refreshing and elegant in the mouth, with chewy tannins, it has an herbal lift on the finish."
92/100 Punkte - Trinkreife: 2019-2034

"Dunkles Purpur. Tiefes Bouquet, feine Rauchnoten, Trüffel, Lakritze, Darjeeling, dunkles Leder, dann Brombeerennoten. Das Nasenbild ist aber (noch) wenig kommunikativ. Im Gaumen samtig, dicht, eine intensives, aber nicht extrahiert wirkendes Extrakt aufweisend, er schöpft unglaublich viel aus der Tiefe. Trotz seiner enormen Konzentration wird er sich in der Abteilung Finessenpaket etablieren. Für mich ist das der beste Brane-Cantenac und somit der erste der 19/20 verdient und diese These auch, wenn auch relativ spät, beweisen wird. Damit ist er auf der Stufe von Margaux, Palmer und du Tertre was die Klassement-Achterbahn dieses Jahrganges deutlich beweist."
19/20 Punkte - Trinkreife: 2025-2055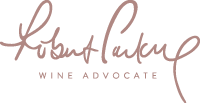 "The 2015 Brane-Cantenac is a blend of 70% Cabernet Sauvignon, 26% Merlot, 3% Cabernet Franc and 1% Carmenère that was picked from 17 September until 7 October (that Carmenère was actually picked on 19 October). It was cropped at 51 hl/ha. This is classic Brane-Cantenac down the line: austere at first, almost aloof, but very well defined and over time it starts revealing lovely tobacco-stained black fruit. The palate is very well balanced with raspberry and wild strawberry on the entry, perhaps more red fruit than I was anticipating. Veins of undergrowth and cedar are in situ on this very well-balanced, reserved and classic Margaux boasting a long and persistent finish that feels satisfying, reassuring even. Not a Margaux for those that seek tons of fruit, it is nonetheless a very terroir-expressive wine that will repay those who know that this cru demands preferably 12-15 years in the cellar. Henri Lurton never wavers from his style of Margaux and it pays dividends here on this great wine for those with patience."
93-95/100 Punkte - Trinkreife: 2030-2060

"This is very big and rich wine with dense and rich tannins, lots of ripe fruit. Blackberry, blueberry flavors. Muscular yet polished."
93-94/100 Punkte

"This has a mix of enticing dark plum and blueberry fruit woven with a solid graphite note and carrying through an alder-edged finish. Has the vintage's velvety feel, but a little extra cut."
90-93/100 Punkte

"Beautifully concentrated floral, fragrant fruit plus minerally depth with smoothness to come. A very fine wine from this on-form second growth."
93/100 Punkte - Trinkreife: 2022-2040

"A super-expressive, deep wine, the 2015 Brane-Cantenac possesses magnificent intensity and pure power from start to finish. Dark red cherry, wild flowers, smoke, plum, tobacco, spice and game are some of the notes that build as the wine gains richness and volume with time in the glass. There is plenty of tannin lurking beneath, but it is nearly buried by the sheer opulence of the fruit, while the creamy finish alone is striking. This a deeply satisfying wine from Henri Lurton. Brane-Cantenac is another wine that is a pure pleasure bomb in 2015. Don't miss it. Tasted three times."
92-95/100 Punkte
Hersteller
Château Brane-Cantenac, F-33460 Cantenac
Anbaugebiet
Margaux (Frankreich)
Alkoholgehalt
Der endgültige Alkoholgehalt steht noch nicht fest.
Allergiker-Info
Dieser Wein kann Sulfite enthalten!
Literpreis
118,67 EUR / Liter
Wein
Château Brane Cantenac
Produzent
2. Cru classé Margaux
Neil Martin
keine Bewertung