Château L´Angelus 1. Grand Cru classé B St. Emilion 2015 (6 Flaschen 0,750 Liter)
Preis
2.235,60 €
*
6 Flaschen á 372,60 EUR (496,80 EUR / Liter)
Versand
Kostenloser Versand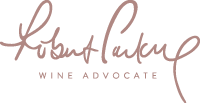 Flaschenbewertung (März 2018):
"A blend of 62% Merlot and 38% Cabernet Franc, the 2015 Angelus reveals a deep garnet-purple color and fragrant aromas of crushed red currants, warm plums and pencil shavings with hints of incense, sage, violets and tobacco. Full-bodied, very fine and intense yet exquisitely delicate with wonderful freshness, it has ripe yet firm, very finely grained tannins and an epically long, perfumed finish. With bags of perfume and a captivating plushness, this Angelus is a real head-turner!"
97/100 Punkte - Trinkreife: 2023-2050

"50 % Merlot, 47 % Cabernet Franc, 3 % Cabernet Sauvignon. Eine grosse Ernte mit mehr als 100'000 Flaschen. Extrem dunkles Purpur mit lila und violetten Reflexen. Grosses Bouquet, geprägt von reifen Cabernets, dunklen Röstnoten, pflaumigen Eindrücken, legt an der Luft permanent zu. Im zweiten Ansatz; Cassis, Mokka, Lakritze und viel dunkle Edelhölzer. Im Gaumen eine mächtige Delikatesse, also von feinen Eindrücken bis hin zum Aromenpower ist die ganze Bandbreite da. Die Grundaromatik bewegt sich zwischen blauen bis schwarzen Beeren, die Tannine reich aber auch schon angerundet, aber auch verlangend, der Nachklang ist und bleibt auch noch lange schier überaromatisch. Ein grosser spannender Angélus mit einer grossen Spannung. Ich fand hier viele Parallelen zum 1998er und so kann dieser 2015er vielleicht auch einmal bei der Maximalwertung landen."
19/20 Punkte - Trinkreife: 2025-2060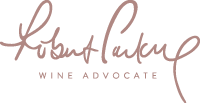 "The 2015 Angelus is a blend of 62% Merlot and 38% Cabernet Franc, picked from 22 September finishing on 14 October. "We found a nice homogeneity with the Merlot lots," I was told when I visited. "The old Cabernet Franc was very nice, but the younger vines were blended into the second label. This year, it is especially the Merlot that lends a lot of harmony to the wine. This year, the Merlot have some of the qualities of the Cabernet Franc, the precision and freshness. They give the generosity and sweetness." The wine was aged in 100% new oak at 11 degrees Celsius so they could add less sulfur to keep the freshness of the aromas and maintain the elegance of the wine. It offers a complex array of aromas such as black cherry, camphor, oyster shells and Japanese nori, beautifully defined and very focused. The palate is medium-bodied but powerful with layer of svelte tannins and a keen thread of acidity; layers of black fruit laced with spices, baking powder, mint and white pepper. It feels long in the mouth, insistently clinging for a minute after the wine has departed. Oh là là. This is a sexy, but compelling Angelus, fit for "007" and wine-lovers everywhere."
95-97/100 Punkte - Trinkreife: 2025-2060

"This shows the purity of Angelus. I have never tasted a wine from here with such incredible clarity. Full body, full fruit and full beauty. Super silky tannins. A joy to taste. Makes you want to drink it. 62% merlot and 38% cabernet franc."
99-100/100 Punkte

"62% Merlot, 38% Cabernet Franc. Rich and brooding on the nose with a hint of spicy fragrance. Powerful tannic frame but the tannins are fine and polished. Great depth and structure. Suave texture for such a big wine. Balancing freshness on the finish. Will need time."
95/100 Punkte - Trinkreife: 2025-2040

"In 2015, Angélus is 62% Merlot and 38% Cabernet Franc. It is also one of the most powerful, vertical wines of the vintage. A rush of sweet floral and spice notes appear first, before waves of intense, inky/purplish fruit take hold of all the senses. The tannins need time to soften, probably quite a bit of time, but there is no denying the wine's sheer beauty. I came back to the 2015 several hours later and found a wine that had blossomed beautifully with air. The 2015 will be magnificent once the tannins soften. Readers will have to be patient, as that is likely to take a decade-plus to happen."
94-96/100 Punkte
Hersteller
Château L´Angélus, F-33330 Saint-Émilion
Anbaugebiet
Saint Emilion (Frankreich)
Alkoholgehalt
Der endgültige Alkoholgehalt steht noch nicht fest.
Allergiker-Info
Dieser Wein kann Sulfite enthalten!
Literpreis
496,80 EUR / Liter
Produzent
1. Grand Cru classé B St. Emilion
Wine Spectator
keine Bewertung
Neil Martin
keine Bewertung