Château Les Carmes de Rieussec Zweitwein Rieussec 2015 (1 Flasche 0,750 Liter)
Preis
22,40 €
*
1 Flasche á 22,40 EUR (29,87 EUR / Liter)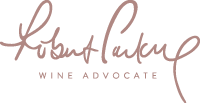 Flaschenbewertung (März 2018):
"Composed of 87% Sémillon, 7% Sauvignon Blanc and 6% Muscadelle, the 2015 Carmes de Rieussec has a pale to medium golden color and a lovely nose of lemon tart, orange marmalade and preserved apricots with hints of musk perfume and candied ginger. Medium to full-bodied, richly fruited and with compelling savory and earthy layers intermingled with the citrus preserves, it finishes with great freshness and length."
91/100 Punkte - Trinkreife: 2019-2030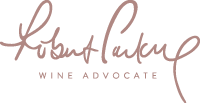 "The 2015 Carmes de Rieussec is a blend of 87% Semillon, 7% Sauvignon Blanc and 6% Muscadelle. It has a gorgeous lemon curd, honeysuckle and vanilla-scented bouquet that transcends what you consider to be a deuxième vin. The palate is very well balanced with a crisp line of acidity, very harmonious with fine weight and tension. This is a delightful Sauternes from the Rieussec team that should drink early, but clearly has the substance to age."
90-92/100 Punkte - Trinkreife: 2018-2030

"A bright and fruity with spicy, earth, dried fruit and pineapple aromas and flavors. Full and medium sweet. Wonderful finish. Second wine? This is almost too good."
92-93/100 Punkte

"The 2015 Carmes de Rieussec, the second wine from Rieussec, is delightful in this vintage. Orange peel, coconut and a host of tropical fruits are nicely delineated in this moderately sweet, refreshing Sauternes. Silky, perfumed and beautifully layered throughout, the Carmes is an ideal dessert wine for readers who find Sauternes too heavy or sweet. The Carmes is simple, uncomplicated and a real pleasure to taste. That's all there is to it."
90-93/100 Punkte
Hersteller
Domaines Barons de Rothschild, Château Lafite Rothschild, F-33250 Pauillac
Anbaugebiet
Sauternes (Frankreich)
Allergiker-Info
Dieser Wein kann Sulfite enthalten!
Literpreis
29,87 EUR / Liter
Wein
Château Les Carmes de Rieussec
Produzent
Zweitwein Rieussec
Rene Gabriel
keine Bewertung
Wine Spectator
keine Bewertung
Neil Martin
keine Bewertung