Château Valandraud Grand Cru St.Emilion 2015 (1 Flasche 0,750 Liter)
Preis
154,50 €
*
1 Flasche á 154,50 EUR (206,00 EUR / Liter)
Versand
Kostenloser Versand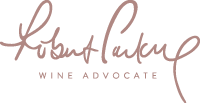 Flaschenbewertung (März 2018):
"The 2015 Valandraud is medium to deep garnet-purple in color with a profound nose of baked cherries, warm black plums, blueberry preserves and smoked meats with tilled earth, mocha, Indian spices and dried herbs nuances plus a touch of licorice. The mouth is big, full-bodied and powerful with notable, velvety tannins and it is packed with savory and spice flavor layers, finishing with epic length. This big-boned, voluptuous, Rubenesque beauty will blow hedonists' minds!"
96+/100 Punkte - Trinkreife: 2021-2040

"Extrem dunkles Purpur mit lila und violetten Reflexen. Enorm intensives, Konzentration anzeigendes Bouquet, viel Brombeeren, Edelhölzer, Malz und Kräuternoten und nicht zu vergessen; sehr viel Cassis. Im Gaumen bleibt er schwarzbeerig, wartet aber - trotz verlangender Adstringenz - mit reifen und sehr feinen Tanninen auf, erst gegen das dunkelmalzige und lakritzenhafte Finale zeigend sich dann doch noch Gerbstoffe, welche nach recht vielen Jahren Flaschenreife verlangen. Ich denke, das wird ein möglicherweise unterschätzter Spätzünder und hat dann dafür ein entsprechendes Lagerpotential."
19/20 Punkte - Trinkreife: 2025-2050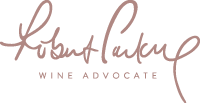 "The 2015 Chateau Valandraud is founded upon Jean-Luc Thunevin's ever-reliable Merlot parcels, and this year the blend is augmented with 10% Cabernet Franc and 5% Cabernet Sauvignon. It has a glorious and damn irresistible bouquet of crème de cassis, blueberry, crushed violets and a scintilla of citrus fruit, all beautifully defined and very precise. In 2015 it is determined to put a gap between itself and the Virginie de Valandraud. The palate is medium-bodied with supple tannin, creamy in texture but not in the slightest cloying. The acidity is well judged with layers of caressing black fruit towards a finish for which I could only deploy the word - nubile. This will be a stunning Valandraud to savor over the next couple of decades, though it will be difficult to resist temptation in its youth."
95-97/100 Punkte - Trinkreife: 2022-2045

"A fabulous Valandraud with verve and distinction. So much bright blackberry, mineral and dark chocolate character. Full and ultra-silky textured. Powerful and balanced finish. A joy to taste. Purity. Greatest Valandraud ever. 85% merlot, 10% cabernet franc and 5% cabernet sauvignon."
98-99/100 Punkte

"Displays beautiful fruit from the start, with cassis, raspberry and boysenberry notes moving together seamlessly, carried by a polished structure through the caressing finish. Seriously pure."
94-97/100 Punkte

"85% Merlot, 10% Cabernet Franc, 5% Cabernet Sauvignon. Ripe, bright and dense dark fruit and spice aromas. Layered fruit on the palate with a real vibrancy - lots of energy. Texture smooth and velvety and tannins extremely fine. Persistent finish. Tension as always but with ripe tannins and generous fruit to give it harmony."
94/100 Punkte - Trinkreife: 2023-2040

"Deep, and beautifully layered, the 2015 Valandraud offers fabulous richness to match its seamless, alluring personality. Crème de cassis, blackberry jam, spice, licorice, menthol and lavender give the 2015 much of its unctuous feel. Silky tannins help reinforce an impression of opulence. As always, Valandraud is one of the most exotic, intense wines in Saint-Émilion, and yet, all the elements are very nicely woven together. The 2015 is 80% Merlot, 15% Cabernet Franc and 5% Cabernet Sauvignon, all fermented in barrel. Tasted two times."
93-96/100 Punkte
Hersteller
Château Valandraud, F-33330 Saint-Étienne-de-Lisse
Anbaugebiet
Saint Emilion (Frankreich)
Allergiker-Info
Dieser Wein kann Sulfite enthalten!
Literpreis
206,00 EUR / Liter
Produzent
Grand Cru St.Emilion
Neil Martin
keine Bewertung