Château Phelan Segur Cru Bourgeois St. Estephe 2015 (1 Flasche 0,750 Liter)
Preis
44,50 €
*
1 Flasche á 44,50 EUR (59,33 EUR / Liter)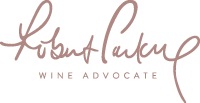 Flaschenbewertung (März 2018):
"Medium to deep garnet-purple in color, the 2015 Phélan Ségur has a nose of red and black currants with earthy notes of fungi, dried herbs, damp soil and tapenade. The palate is medium-bodied with a good fruit core, firm and chewy tannins and nice freshness."
90+/100 Punkte - Trinkreife: 2018-2032

"Sattes Purpur-Granat, dicht in der Mitte, lila Schimmer aussen. 53 % Cabernet Sauvignon, 47 % Merlot. Im Gegensatz zu den anderen grossen Saint-Estèphe-Crus hat man hier rund eine Woche später geerntet. Viel Kirschentöne im ersten Ansatz, leicht tintiger Untergrund, gibt sich recht tief im ersten Ansatz. Beim zweiten Kontakt kommen florale Noten zum Zug und Heidelbeeren. Samtiger Fluss, sehr weiche Konturen, aber er zeigt eine tolle Konzentration. Da ist Munition drin! Das Finale nachhaltig. Kein hochfeiner Phélan, aber einer mit gewissem Charakter."
18/20 Punkte - Trinkreife: 2022?2040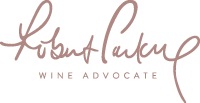 "The 2015 Phelan Segur, a blend of 53% Cabernet Sauvignon and 47% Merlot aged in 50% new oak, is certainly one of the better offerings from the Saint Estèphe appéllation. For sure, the bouquet is restrained, kept on a leash, but it trots along with crisp blackberry and raspberry fruit, interwoven with an attractive pencil lead note. The palate is medium-bodied with ripe tannin. It is structured and quite bold, considering the storm that swept across the appéllation during harvest, clearly a lot of sorting here that engenders a clean and pure wine with appreciable mineralité and tension on the foursquare finish. If released at a sensible price, then this would be a recommended Saint Estèphe to consumer over 10-12 years."
91-93/100 Punkte - Trinkreife: 2020-2038

"A full-bodied red with very dense and chewy tannins. Very persistent and intense. Very fine textured. One of the best Phelans ever?"
93-94/100 Punkte

"This offers a good core of dark currant and bitter cherry notes, with hints of warm stone and tobacco filling in on the finish. Shows solid grip."
88-91/100 Punkte

"Has the smooth, slightly gamey fruit you'd expect from Phélan-Ségur. Very good vineyard expression and fine, elegant length."
90/100 Punkte - Trinkreife: 2020-2030

"The 2015 Phélan Ségur is one of the most impressive wines I have tasted here in a number of years. It is also a wine that developed considerably over the two weeks I followed it. Early tastings suggested a deep, powerful Saint-Estèphe, but over the course of a week, the aromatics and finesse seemed to become more apparent. Beautifully ripe, silky tannins wrap around a core of expressive dark red cherry, plum and exotic spices. The decision to pick on the late side certainly was right on the money. This is a pretty and promising wine from the team at Phélan Ségur."
89-92/100 Punkte
Hersteller
Château Phelan Segur, F-33180 Saint-Estèphe
Anbaugebiet
Saint Estephe (Frankreich)
Alkoholgehalt
Der endgültige Alkoholgehalt steht noch nicht fest.
Allergiker-Info
Dieser Wein kann Sulfite enthalten!
Literpreis
59,33 EUR / Liter
Wein
Château Phelan Segur
Produzent
Cru Bourgeois St. Estephe
Neil Martin
keine Bewertung