Marojallia (Thunevin) Margaux 2015 (1 Flasche 0,750 Liter)
Preis
45,10 €
*
1 Flasche á 45,10 EUR (60,13 EUR / Liter)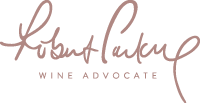 Flaschenbewertung (März 2018):
"A blend of 70% Cabernet Sauvignon and 30% Merlot aged in 100% new French oak barrels, the 2015 Marojallia has an earthy, meaty, gamey nose with a core of baked cherries and mulberries and a waft of dusty earth. The palate is firm, chewy, a little lean and astringent with an herbal lift."
88/100 Punkte - Trinkreife: 2018-2028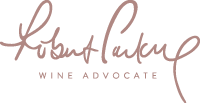 "The 2015 Marojallia, from vines located between Le Tertre and Monbrison, is a blend of 70% Cabernet Sauvignon and 30% Merlot. It unfolds in the glass with sumptuous black cherry and bilberry scents, the oak nicely integrated. The palate is medium-bodied with fine tannins, a little chalky in texture and it is quite muscular towards the finish, but it lingers nicely in the mouth. This has great potential, one of the best Marojallias that I have tasted."
91-93/100 Punkte - Trinkreife: 2020-2038

"Best ever from here with blueberry, boysenberry and walnut aromas and flavors. Full body. Very velvety textured. Long, long finish."
93-94/100 Punkte

"Energetic loganberry and blackberry fruit pumps along, supported by a fresh-edged bay leaf and iron finish. This has concentration, but it's silky and refined."
90-93/100 Punkte

"Fine vibrant cassis fruit that is well-extracted and upfront, with complexity to come."
89/100 Punkte - Trinkreife: 2020-2032

"A total pleasure bomb, the 2015 Marojallia is flat-out stunning. This spectacularly rich, flamboyant Margaux is endowed with serious depth to match its deep, unctuous personality. Layers of dark red cherry, plum, smoke, violets and menthol build as the wine opens up with air. Don't expect subtlety or restraint; Marojallia is an extravagantly lush, vivid, modern Margaux. But you will want a second glass after your first, and another after that. Marojallia is 70% Cabernet Sauvignon and 30% Merlot that saw 4-5 weeks on the skins and 100% new oak. Christophe Coupez and Michel Rolland consult. Wow! Tasted three times."
93-95+/100 Punkte
Hersteller
Château Marojallia, 2 Rue du General de Gaulle, F-33460 Margaux
Anbaugebiet
Margaux (Frankreich)
Allergiker-Info
Dieser Wein kann Sulfite enthalten!
Literpreis
60,13 EUR / Liter
Wein
Marojallia (Thunevin)
Rene Gabriel
keine Bewertung
Neil Martin
keine Bewertung