Château d´Yquem Sauternes 2015 (1 Flasche 0,750 Liter)
Preis
378,00 €
*
1 Flasche á 378,00 EUR (504,00 EUR / Liter)
Versand
Kostenloser Versand



"Mitteldunkles Gelb, somit recht intensiv, leuchtender Rand. Ein Cocktail von Mirabellen und Aprikosen, vermischt mit einer besonders vielschichtigen, feinpfeffrigen Botrytis zeigt sich im reichen Nasenbild. Im Gaumen ist er einerseits sehr frisch, aber auch opulent und unglaublich cremig. Dieser Nektar ist so geschmeidig, dass man kaum glauben kann, dass es sich hier um eine Fassprobe handelt. Das Finale ist gebündelt und endlos lang. Der Restzuckergehalt beträgt 140 Gramm. Natürlich ist jeder Yquem ein Unikat. Wenn man Vergleiche anstellen müsste, so käme mit ein Blend der Jahrgänge 1990, 2001 und 2009 in den Sinn."
20/20 Punkte - Trinkreife: 2025-2080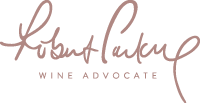 "The 2015 Château d'Yquem is a blend of 75% Semillon and 25% Sauvignon Blanc that was picked on the gravelly soils as early as 3 and 4 September until 21 October, four tries through the vineyard. It delivers 144 grams per liter of residual sugar, with six-grams of tartaric acid, a pH 3.65 and 13.9% alcohol. It has a show-stopping bouquet that is beautifully defined and very complex and exuberant, infused with greater mineralité than recent vintages - intense but not as flamboyant as say the 2009 Yquem at this stage. The palate boasts absolutely stunning balance. This is a Yquem without a hair out of place: fantastically pure, botrytised fruit caressing the mouth. That is as per normal. What distinguishes this Yquem is the sense of electricity that is imbued by that razor-sharp acidity. There is just unbelievably tension here and to be frank, there is little point in me continuing to write this note, because it is simply an astonishing Yquem that will rank alongside the 2001 and 2009."
98-100/100 Punkte - Trinkreife: 2028-2090

"This is an incredible young Yquem that is so vinous like a great vintage of Montrachet but then on the palate it turns to Yquem with spice, dried fruit and mushroom as well as sweet fruit. Last for minutes. Acidity is all there giving it a dynamic vibrance that jolts your senses. Special wine. It has a little more than than 140 grams of residual sugar, less than the legendary of 2001. But is very close in greatness. Let's wait and see."
99-100/100 Punkte

"About 75% Semillon and 25% Sauvignon Blanc. Very pure, intense aromas and flavours of peach, lemon curd, tangerine and marmalade botrytis notes. Boasts 144g/l sugar and 6.2 g/l total acidity. Very pure, long and racy rather than rich. It doesn't have the power of 2001 or 2009, nor the freshness of 2011 or 2014, but it is a great wine in the making. If the vintage allows, I'd go back to an 80%/20% Sem-Sauv blend to get back a little of that magical d'Yquem richness."
95/100 Punkte - Trinkreife: 2022-2045

"Stunning and utterly captivating, the 2015 d'Yquem is shaping up to be one of the truly epic wines of the vintage. All the elements are impeccably balanced, starting with the most captivating, alluring bouquet imaginable. The 2015 floats on the palate with grace and total finesse. What I like most about the 2015 is its airy, nuanced personality. Sweet floral notes, lemon confit, chamomile and acacia are some of the nuances that linger in this hauntingly beautiful d'Yquem. The 2015 was fermented in 100% new oak and residual sugar is 145 grams per liter, but none of that really matters. Readers who can find the 2015 should not hesitate, as it is truly magnificent!"
96-98/100 Punkte
Hersteller
Château d´Yquem, F-33210 Sauternes
Anbaugebiet
Sauternes (Frankreich)
Allergiker-Info
Dieser Wein kann Sulfite enthalten!
Literpreis
504,00 EUR / Liter
Wine Spectator
keine Bewertung
Neil Martin
keine Bewertung