Château Mouton-Rothschild 1. Cru Classé Pauillac 2015 (1 Flasche 0,750 Liter)
Preis
678,00 €
*
1 Flasche á 678,00 EUR (904,00 EUR / Liter)
Versand
Kostenloser Versand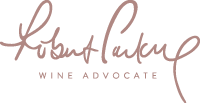 Flaschenbewertung (März 2018):
"The 2015 Mouton Rothschild is a blend of 82% Cabernet Sauvignon, 16% Merlot and 2% Cabernet Franc aged in 100% new oak with a mid-July 2017 bottling. Deep garnet-purple colored, this Mouton pulls off an incredibly impactful entrance, emerging from the glass with profound notes of blackberry preserves, plum pudding, crème de cassis and grilled meats, featuring perfectly accessorized accents of sandalwood, cinnamon stick and fenugreek with wafts of dried roses, unsmoked cigars and tilled soil. Medium to full-bodied, the palate is completely packed with rich, ripe black fruits sparked with blue and red fruit undertones and an incredible structure of very firm, very ripe tannins, with seamless freshness and an epically long, earth-laced finish. Possessing striking natural beauty framed by impeccable crafting, this 2015 is a total diva and well worth attention. Give it a good 7-8 years in bottle, at least, and drink it over the next 30+ years."
98/100 Punkte - Trinkreife: 2025-2055

"82 % Cabernet Sauvignon, 16 % Merlot, 2 % Cabernet Franc. Extrem dunkles Purpur mit lila und violetten Reflexen. Das Bouquet beginnt genauso wie ein Mouton sein soll; röstig, reife Pflaumen, Cassis, Schwarztee und ein Hauch Minze. Insgesamt nasal einen schier parfümierten Cabernet zeigend. Im Gaumen mit einer berauschenden Pauillac-Süsse aufwartend, wieder pflaumig und jetzt noch mehr deutliche Cassisspuren dokumentierend, tolle Extraktion, aromatisches Finale. Kein Hammer-Mouton, sondern dieses Jahr auf Eleganz und Balance setzend. Irgendwie glaubt man da auch eine tendenzielle frühe Genussmöglichkeit zu spüren, ohne dass dabei Potential eingebüsst wird."
19/20 Punkte - Trinkreife: 2025-2054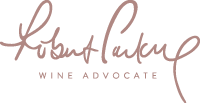 "The 2015 Mouton-Rothschild is a blend of 82% Cabernet Sauvignon, 16% Merlot and 3% Cabernet Franc matured entirely in new oak, as usual. This represents a relatively high percentage of Merlot simply because, as winemaker Philippe Dhalluin told me, that quality was so good. I afforded my sample four to five minutes to open as it was a little reduced at first, but eventually it reveals a gorgeous, extraordinarily intense bouquet of blackberry, cassis, incense and cold slate aromas. In some ways it reminds me of Latour as much as Mouton Rothschild. The palate is medium-bodied with svelte tannin, perfectly pitched acidity, wonderful tension and impressive length. There is a strong graphite theme running through from start to finish that is little grainy and so it will require preferably a decade in cellar. But what freshness and panache here, a classic Mouton-Rothschild that will live for 50 or 60 years, not a million miles away from say, the 1986 or 2010. Expect this to settle at the top of my banded score once in bottle."
97-99/100 Punkte - Trinkreife: 2027-2060

"Very racy and refined with super polished tannins and focused dark fruits. Blackberry, orange peel, and black currants. Full. Very long and through provoking. A wine that delivers power and finesse. Juicy and fresh."
96-97/100 Punkte

"My joint top wine (with Ch Margaux) of the vintage. A real firework display but still controlled. Very rich on the palate: broad yet silky, earthy yet so refined. This is Mouton at a new peak and it's hard to imagine a better balance of elegance and power."
98/100 Punkte - Trinkreife: 2024-2050

"A bold, dramatic wine, the 2015 Mouton-Rothschild sweeps across the palate with remarkable depth. Seemingly endless layers seem to open as the 2015 fills out its broad, ample frame. The tannins are silky and creamy, which give the 2015 much of its voluptuous, inviting personality, while the finish is both remarkably vivid and persistent. This is an especially dark, powerful Mouton. Tasted two times."
94-97/100 Punkte
Hersteller
Baron Philippe de Rothschild S.A, Zone d´activité Le Treytin, F-3112 Saint-Laurent
Anbaugebiet
Pauillac (Frankreich)
Allergiker-Info
Dieser Wein kann Sulfite enthalten!
Literpreis
904,00 EUR / Liter
Wein
Château Mouton-Rothschild
Produzent
1. Cru Classé Pauillac
Wine Spectator
keine Bewertung
Neil Martin
keine Bewertung