Château Cantemerle 5. Cru Classé Haut-Médoc 2015 (1 Flasche 0,750 Liter)
Preis
36,00 €
*
1 Flasche á 36,00 EUR (48,00 EUR / Liter)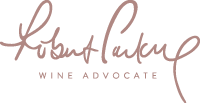 Flaschenbewertung (März 2018):
"The medium to deep garnet-purple colored 2015 Cantemerle has a nose of warm plums, blackberries and red currants with a waft of fragrant earth. Medium-bodied with nice vibrancy and freshness, it offers approachable tannins with a lift to the finish."
86/100 Punkte - Trinkreife: 2018-2026

"Dunkles Granat, recht satt in der Mitte, rubiner Rand. Offenes, würziges, leicht blättrig wirkendes Bouquet, knapp reife Frucht anzeigend. Eleganter, sich eher leicht anfühlender Gaumen, angenehm endend. Ist zwar immer noch nicht das Gelbe vom Ei - aber so gut war er schon lange nicht mehr."
17/20 Punkte - Trinkreife: 2020-2038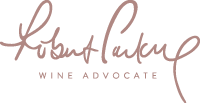 "The 2015 Cantemerle is a blend of 59% Cabernet Sauvignon, 27% Merlot, 8% Cabernet Franc and 6% Petit Verdot. It offers plenty of blackberry and raspberry fruit on the nose, not the best defined that I encountered among the Haut-Médocs, but with plenty of "stuffing." The palate is medium-bodied with supple red and black fruit on the entry matched with a fine thread of acidity. There is a pleasing crescendo in the mouth driven by that Merlot content and it finishes with some swagger. This is a very fine Cantemerle exuding joie-de-vivre that I can see doling out plenty of drinking pleasure over the next decade and beyond. Tasted thrice with consistent notes."
90-92/100 Punkte - Trinkreife: 2019-2033

"Wow. Real Cantermerle with stupendous power and depth. Mineral, stone and violet character. Full and structure. It starts slowly and then goes on for minutes. Perhaps best ever?"
95-96/100 Punkte

"Fresh, with a good sanguine note weaving around red currant and bitter cherry flavors. There's a stony echo developing on the finish."
89-92/100 Punkte

"Fine expression of fruit with elegance and class, This is never a big wine but it has fine natural depth and harmony."
90/100 Punkte - Trinkreife: 2020-2030

"The 2015 Cantemerle is ripe, juicy and forward, with good overall depth and plenty of juiciness. Sweet red cherry, new oak, herb, blood orange, anise and earthy notes wrap around the fleshy, inviting finish. This is an especially racy, forward style, but there is good tannic grip as well. Tasted two times."
86-88/100 Punkte
Hersteller
Château Cantemerle, F-33460 Macau
Anbaugebiet
Haut-Medoc (Frankreich)
Alkoholgehalt
Der endgültige Alkoholgehalt steht noch nicht fest.
Allergiker-Info
Dieser Wein kann Sulfite enthalten!
Literpreis
48,00 EUR / Liter
Produzent
5. Cru Classé Haut-Médoc
Neil Martin
keine Bewertung