Château Pavie 1. Cru classé B St. Emilion 2015 (1 Flasche 0,750 Liter)
Preis
372,60 €
*
1 Flasche á 372,60 EUR (496,80 EUR / Liter)
Versand
Kostenloser Versand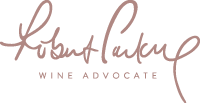 Flaschenbewertung (März 2018):
"In 2015, the blend is 60% Merlot, 22% Cabernet Franc and 18% Cabernet Sauvignon, and the wine was matured 80% in new French oak. Deep garnet-purple in color, the 2015 Pavie is still sporting a bit of its oak to begin, giving way to a glorious nose of crushed black cherries, blackberries and mulberries plus hints of dried roses, stewed tea, unsmoked cigars and garrigue. The rich, concentrated, full-bodied palate delivers an incredible structure of very firm, very ripe tannins and a racy line of freshness cutting through the dense layers of perfumed black fruits and savory notions, finishing with epic length."
98/100 Punkte - Trinkreife: 2024-2045

"60 % Merlot, 22 % Cabernet Franc, 18 % Merlot. 36 hl/ha. Undurchdringliche Farbe Violett mit fast schwarzen Reflexen. Intensives, recht zugängliches Bouquet, ausladend mit viel reifen rot- bis schwarzbeerigen Früchten, zeigt eine gewisse Noblesse. Im Gaumen mit wunderschöner Fruchtauslegung, er zeigt ein paar Sekunden Charme, dann greifen die Tannine auf allen Seiten an, wirkt extrem vordergründig und Zähne- wie auch Zungenbeschlagend. Hier kann man nur das Potential bewerten. Verkostungsspass ist da nirgends vorhanden. Es tut sogar ein Bisschen weh, wenn man ihn in den modernen Spezial?Pavie-Silberbecher ausspuckt. Aber nicht, weil kein Wein mehr im Mund drin ist, sondern weil sich die Tannine danach immer noch im Gaumen herumwinden. Wie weit darf man gehen, wenn man ein Premier A ist, um sich an der Spitze zu behaupten. Ich hatte innerhalb weniger Stunden auch die anderen A-Premiers (Angélus, Cheval Blanc, Ausone) im Gaumen. Das war richtig grosse Klasse und nicht so bulldozerisches Pavie-Übervinifikationsgetue. Reine Potentialwertung mit zwei zugedrückten Augen:"
18/20 Punkte - Trinkreife: 2030-2060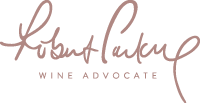 "The 2015 Pavie is a blend of 60% Merlot, 22% Cabernet Franc and 18% Cabernet Sauvignon that is matured in 80% new oak and 20% one-year-old barrels. It has a really quite glorious bouquet that is sensual and very well defined and pure. In my opinion, just dialing down the new oak even by 15% is allowing more personality and more terroir-expression to filter through. The palate is medium-bodied with supple, ripe, lace-like tannins and a fine bead of acidity. It feels caressing and sensual in the mouth with superb mineralité and purity on the vivacious and sustained finish. This is unquestionably the best wine from Gérard Perse in 2015: a great Pavie with a very long life ahead, though I would cellar it for at least a decade to witness it in full flight."
96-98/100 Punkte - Trinkreife: 2025-2060

"For me, this redefines Pavie. The depth and intensity and more important, the clarity, is really something. Full and ultra-fine tannins. It shows such great tannins and finesse. It is the essences of Pavie."
100/100 Punkte

"This delivers some serious fruit firepower, with blueberry, blackberry and plum notes that pump along authoritatively, pulling the creamy tannins along with them. Echoes of tobacco and violet emerge through the finish, along with a buried mineral accent. A contender for wine of the vintage on the Right Bank."
95-98/100 Punkte

"Follows recent vintages with more Cabernet Franc (22%) and Cabernet Sauvignon (18%) in the blend. Fragrant dark fruit and spice notes. Powerful tannic frame but the tannins are really refined. Opulent mid-palate but minerality and tension runs through to a firm, driving finish. Accomplished but needs time."
95/100 Punkte - Trinkreife: 2025-2045

"One of the wines of the vintage, the 2015 Pavie is dense, powerful and seamless. A huge, spherical wine, even for the year, the 2015 exudes depth. Even with all of its intensity, the 2015 retains striking freshness and nuance, with plenty of bright red stone fruit and floral notes taking center stage. The super-extracted, oak-driven style that was such a Pavie signature a decade ago seems to be giving way to a more refined approach that showcases fruit, richness and purity. This is a superb showing from Gerard Perse and consulting winemaker Michel Rolland."
95-98/100 Punkte
Hersteller
Château Pavie, Pimpinelle, F-33330 Saint-Émilion
Anbaugebiet
Saint Emilion (Frankreich)
Allergiker-Info
Dieser Wein kann Sulfite enthalten!
Literpreis
496,80 EUR / Liter
Produzent
1. Cru classé B St. Emilion
Neil Martin
keine Bewertung