Château Rieussec 1. Cru Classe Sauternes 2015 (1 Flasche 0,750 Liter)
Preis
62,10 €
*
1 Flasche á 62,10 EUR (82,80 EUR / Liter)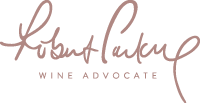 Flaschenbewertung (März 2018):
"A blend of 86% Sémillon and 14% Sauvignon Blanc, the 2015 Rieussec reveals a bright, pale straw-gold color and is a little closed at this youthful stage, yet it offers wonderful purity and depth, featuring notes of lemon marmalade, orange blossoms, beeswax and acacia honey with hints of preserved kumquats and peach compote. Very elegant and fine in the medium to full-bodied mouth, it features a racy backbone cutting through the earthy and citrus layers, finishing long and spicy."
96+/100 Punkte - Trinkreife: 2021-2041

"Mitteldunkles Gelb, somit recht intensiv, leuchtender Rand. Intensives Bouquet, Kamille, Honig, kalter Aprikosengelée und einen Hauch von reifen Quitten zeigend, alles vermischt mit einer deutlichen Botrytisnote. Dicklicher, fast öliger Fluss, zeigt einen grossen Reichtum, die Säure hat noch etwas Mühe, diese Opulenz auszugleichen, fast Finale wirkt dann fast etwas übersüss, also fehlt (noch?) die Balance. Potentialwertung:"
18/20 Punkte - Trinkreife: 2025-2048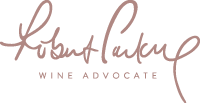 "The 2015 Rieussec, a blend of 86% Semillon and 14% Sauvignon Blanc, was picked over five tries through the vineyard between 9 September and 27 October. "We had a bit of frost towards the end and 10% was harvested afterwards. The quality was affected and this was put into the second wine," winemaker Eric Kohler informed me. This year the grand vin constitutes between one-third and one-fourth of the total crop. It has a fragrant bouquet, of honey, white almond and peach, that is disarmingly seductive. The palate is refined and poised: a lovely thread of acidity here, with a keen mineral-laden finish that leaves the mouth tingling with pleasure. This is a top-tier Rieussec that hits all the right buttons."
95-97/100 Punkte - Trinkreife: 2020-2055

"The is a phenomenal wine with dried pineapple and pear aromas and flavors. Full, very sweet. Incredible depth and power. Super complex."
97-98/100 Punkte

"Delicate aromas and flavours of hibiscus and peony, plus orchard fruit and honey. Elegant, fresh, juicy and vibrant. One of the more refined Sauternes of the vintage."
93/100 Punkte - Trinkreife: 2020-2030

"The 2015 Rieussec is wonderfully polished, nuanced and, dare I say it - restrained - in this vintage. An exotic mélange of apricot pit, peach, white flowers, mint and pineapple make a strong first impression, but it is the wine's overall feel that is most impressive. The 2015 is an especially finessed Rieussec."
94-97/100 Punkte
Hersteller
Domaines Barons de Rothschild, Château Lafite Rothschild, F-33250 Pauillac
Anbaugebiet
Sauternes (Frankreich)
Allergiker-Info
Dieser Wein kann Sulfite enthalten!
Literpreis
82,80 EUR / Liter
Produzent
1. Cru Classe Sauternes
Wine Spectator
keine Bewertung
Neil Martin
keine Bewertung