Château La Mission Haut Brion Cru classé Graves 2015 (1 Flasche 0,750 Liter)
Preis
463,40 €
*
1 Flasche á 463,40 EUR (617,87 EUR / Liter)
Versand
Kostenloser Versand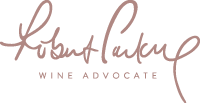 Flaschenbewertung (März 2018):
"The deep garnet-purple colored 2015 La Mission Haut-Brion is a blend of 58% Merlot, 7% Cabernet Franc and 35% Cabernet Sauvignon. Youthfully mute with bright, youthful red currants, black raspberries, cassis and freshly crushed blackberries notions, it slowly unfurls to reveal an earthy/minerally undercurrent of damp soil, charcoal, iron ore and truffles plus a waft of violets. Medium to full-bodied, decadently fruited and yet wonderfully elegant with very ripe, very silky tannins, freshness that sits well in the background and an almost electric intensity of vibrant red and black fruit flavors, it finishes long and minerally. Just. Beautiful. Consider giving it 6-7 years in bottle before broaching and drink it over the next 30+."
98/100 Punkte - Trinkreife: 2024-2055

"58 % Merlot, 35 % Cabernet Sauvignon, 7 % Cabernet Franc. Sattes Purpur-Granat, dicht in der Mitte, lila Schimmer aussen. Berauschendes Bouquet, viel Maulbeeren und Cassis, zeigt dabei viel tiefgründige Würze, Lakritze, dunkle Edelhölzer, Havanna-Tabak, Teer und schwarze Trüffelanklänge. Massiver, konzentrierter Gaumen, alles liegt im schwarzbeerigen Bereich, die Tannine sind genau auf dem Punkt und auch die Früchte sind weder- unter- noch überreif. Also ein sehr präziser, langer Mission mit Neigung zur Klassik. Was denn auch sein Potential unterstreicht und den Effekt, dass es kein Frühcharmeur wird. Erste Genussreife ist da wohl erst in etwa 15 Jahren."
19/20 Punkte - Trinkreife: 2026-2054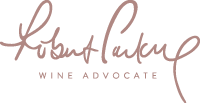 "The 2015 La Mission Haut Brion is a blend of 58% Merlot, 35% Cabernet Sauvignon and 7% Cabernet Franc that was picked between 9 September and 1 October. Matured in 78% new oak, it has an incredibly pure bouquet with intense blueberry, blackberry, iodine and cold stone aromas that soar from the glass. There is nothing holding back here - a La Mission with real exuberance. The palate is medium-bodied with incredible intensity in the mouth, but without any leaden weight. It is a startling La Mission Haut-Brion to behold at this early stage. It is one of those wines where as a professional critic, I had to adopt a poker face to hide the untrammeled joy this nascent wine imparts. Complete and profound, the 2015 will rank as one of the great modern-day classics from this grand estate, another to add to that long list of magical La Missions."
97-99/100 Punkte - Trinkreife: 2030-2070

"The purity in this wine is really mindblowing. So perfect. Licorice. Stone. Blackberry, blueberry. Full body. The power is amazing. But then it finishes etheral and so agile and beautiful. I am lost for words. This will rank with the best ever from here including 1975 and 1929. 58% merlot, 35% cabernet sauvignon, and cabernet franc."
100/100 Punkte

"Taut and tense from the off: coffee, smoky almond and pulsing with vibrancy and energy. Reservations over the high alcohol at 15.1%abv but 3.74pH means you barely feel it. Such beautiful tannic grip and sense of forward motion, showing great ageing potential. Beautiful length of damson and loganberry fruits and fragrant heather and garden herbs. Lovely texture, structured and tannic hold. 78% new oak."
96/100 Punkte - Trinkreife: 2026-2040

"In 2015, La Mission Haut-Brion is translucent and deeply expressive to the core. Remarkably polished for such a young wine, the 2015 also handles its 15% alcohol with grace. Smoke, graphite, tar, leather and incense, the 2015 exudes intensity allied to freshness, a combination that makes it virtually irresistible in my book. The 2015 is also remarkably nuanced for such a big wine, but it has tremendous persistence in all directions. Scents of rose petal, mint, red cherry and pomegranate meld into the voluptuous finish. Tasted two times."
94-97/100 Punkte
Hersteller
Château La Mission Haut Brion, 67 Rue de Peybouquey, F-33400 Talence
Anbaugebiet
Graves (Frankreich)
Allergiker-Info
Dieser Wein kann Sulfite enthalten!
Literpreis
617,87 EUR / Liter
Wein
Château La Mission Haut Brion
Produzent
Cru classé Graves
Wine Spectator
keine Bewertung
Neil Martin
keine Bewertung