Château Pape Clement Blanc Cru classé Graves 2015 (1 Flasche 0,750 Liter)
Preis
136,30 €
*
1 Flasche á 136,30 EUR (181,73 EUR / Liter)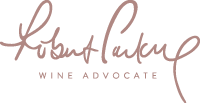 Flaschenbewertung (März 2018):
"The 2015 Pape Clement Blanc is blended of 50% Sauvignon Blanc, 40% Sémillon and 10% Sauvignon Gris, fermented in 55% new and 45% one-year-old oak barrels. It aged for 16 months in barrels, with the entire time spent on the fine lees. It has quite a closed, reticent nose featuring ripe peaches, musk perfume and struck flint notes with a suggestion of lemon curd and honeycomb plus a touch of coriander seed. Medium-bodied with a crisp backbone, the intense citrus and stone fruit flavors trail off beautifully into a lingering honeyed finish."
95/100 Punkte - Trinkreife: 2020-2035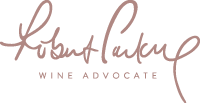 "The 2015 Pape Clement Blanc is a blend of 50% Sauvignon Blanc, 40% Semillon and 10% Sauvignon Gris picked between 12 and 15 September at 29.5 hl/ha. Around 15% of the production was aged on egg-shaped concrete tanks. The nose is actually more introverted than the deuxième vin at the moment, but the complexity is locked in via shucked oyster shell and citrus notes. The palate is extremely well balanced with a keen line of acidity that imparts tension and freshness. This is a succinctly crafted white Bordeaux, almost understated at first, but it is only when it departs down the throat that its quality become apparent. Like the aforementioned deuxième vin, this comes highly recommended."
92-94/100 Punkte - Trinkreife: 2019-2035

"So dense and powerful. Layered and chewy. Phenolic. Full body, dried apple and pear. Pineapple too. Goes on for minutes."
95-96/100 Punkte

"This relies on a fairly obvious oak treatment, with lush macadamia, butter and brioche notes coating the core of creamed apple and melon flavors. Shows threads of verbena and chamomile, but they're way in the background. For fans of the style only."
92-95/100 Punkte

"A finesse of sweet lemon on the nose; very inviting. Pape Clément has achieved that difficult balance of keeping to the exotic and rich house style while still ploughing a seam of freshness. A very good wine. 50% Sauvignon Blanc, 40% Semillon, 10% Sauvignon Gris."
93/100 Punkte - Trinkreife: 2017-2028

"The Pape Clément Blanc is remarkably vivid for such a big wine. Sweet, open and expansive, the 2015 graces the palate with layers of baked apple, ripe pear, candied lemon. Most of the wine was vinified in oak, which gives the Blanc its shape, texture and volume. Exotic flowers, mint, orchard fruit and chamomile are some of the signatures, but it is the wine's energy and tension allied to the natural phenolic intensity of this site that is most compelling. The decrease in Sémillon and a move towards larger format barrels are two of the recent developments here. This is a head-spinning white from Bernard Magrez and his team. The blend is 50% Sauvignon Blanc, 40% Sémillon and 10% Sauvignon Gris."
93-96/100 Punkte
Hersteller
Château Pape Clément, 216 Av. du Dr. Nancel Penard, F-33600 Pessac
Anbaugebiet
Graves (Frankreich)
Alkoholgehalt
Der endgültige Alkoholgehalt steht noch nicht fest.
Allergiker-Info
Dieser Wein kann Sulfite enthalten!
Literpreis
181,73 EUR / Liter
Wein
Château Pape Clement Blanc
Produzent
Cru classé Graves
Neil Martin
keine Bewertung