Domaine de Chevalier Blanc Cru classé Graves 2015 (12 Flaschen 0,750 Liter)
Preis
1.160,40 €
*
12 Flaschen á 96,70 EUR (128,93 EUR / Liter)
Versand
Kostenloser Versand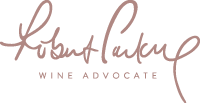 Flaschenbewertung (März 2018):
"The Domaine de Chevalier 2015 Blanc is composed of 75% Sauvignon Blanc and 25% Sémillon, fermented in barrel (35% new), and aged for 18 months on the lees with stirring. It opens with lovely lemon tart, fresh grapefruit and pineapple with a waft of honeysuckle. The medium-bodied palate is very tightly knit with wonderfully crisp acid and a citrusy finish."
95/100 Punkte - Trinkreife: 2020-2035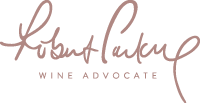 "The 2015 Domaine de Chevalier Blanc, which is matured in around 40% new oak, has a refined bouquet with gooseberry, lime, almond and grapefruit aromas, the oak neatly interwoven, gradually unfolding in the glass yet remaining focused. The palate has an almost flinty opening, very edgy but not shrill, a tensile and linear Domaine de Chevalier Blanc that is driven by the acidity, touches of crustacea coming through on the energetic finish. There is a twist of sour lemon and chalk popping up on the aftertaste. This is a great, intellectual, comparatively more reserved white from Olivier Bernard."
92-94/100 Punkte - Trinkreife: 2019-2040

"Incredible depth of fruit and density. Full and powerful with so much fruit and richness yet remains fresh and clean. Purity. Massive yet vibrant and electric. Minerality length. Love the to taste this."
97-98/100 Punkte

"A distinctive style, with a rich core of tangerine, peach and Jonagold apple flavors that stretch out through the long finish, picking up salted butter, honeysuckle and mineral accents. Somewhat Burgundian in style, with more than enough stuffing to cellar once bottled."
93-96/100 Punkte

"Clearly working in a reductive environment during ageing, emphasising a lovely sense of precision. Mouthwatering, watermelon juiciness, with round citrus underneath. A clear seam of freshness that runs through, and the palate is on an upward trajectory from start to finish with a slow build of wet stones. Yet another superb vintage that proves this is one of the very best white wines in Bordeaux."
95/100 Punkte - Trinkreife: 2017-2028

"One of the clear wines of the vintage, the 2015 Domaine de Chevalier Blanc is a stunner. Rich and intense, yet also finely cut, the 2015 dazzles from the very first taste. A host of lemon confit, white peach and slate notes race across the palate. Remarkably fresh and vivid, the 2015 offers an alluring interplay of textural creaminess and energy. I imagine the 2015 will age effortlessly for decades, as these wines do. The 2015 is 70% Sauvignon Blanc and 30% Sémillon, fermented in barrel, with blocked malo. Domaine de Chevalier's Blanc remains a reference point, perhaps the reference point, for dry white wine in Bordeaux. Don't miss it!"
93-96/100 Punkte
Hersteller
Domaine de Chevalier, 102 Chemin de Mignoy, F-33850 Léognan
Anbaugebiet
Graves (Frankreich)
Alkoholgehalt
Der endgültige Alkoholgehalt steht noch nicht fest.
Allergiker-Info
Dieser Wein kann Sulfite enthalten!
Literpreis
128,93 EUR / Liter
Wein
Domaine de Chevalier Blanc
Produzent
Cru classé Graves
Neil Martin
keine Bewertung