Château Malartic-Lagravières Cru Classè Graves 2015 (1 Flasche 0,750 Liter)
Preis
55,00 €
*
1 Flasche á 55,00 EUR (73,33 EUR / Liter)



"Sattes Purpur-Granat. Extrem süsses, dropsiges Bouquet, in den Röstnoten sind auch gewisse Malaga- und Jungportkonturen zu erspüren. Im zweiten Ansatz; gekochte Piemontkirschen und dunkle Schokonoten. Im Gaumen mit gutem Fruchtdruck, wieder auf Kirschen setzend, gut stützende Säure, irgendwie spürt man da auch eine deutliche, Extraktion welche wohl tendenziell im oberen Bereich lag, im Innern sind kernige, ja schier grüne Tannin-Resten zu finden. Die Anlagen wären an sich gross, aber es fehlt (noch) an Harmonie. Ist man da etwas zu weit gegangen im Keller? Das Potential ist grösser als der Spass."
17/20 Punkte - Trinkreife: 2024-2046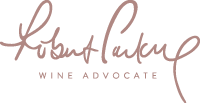 "The 2015 Malartic-Lagraviere is a blend of 53% Cabernet Sauvignon, 35% Merlot, 5% Cabernet Franc and 7% Petit Verdot that was harvested between 21 September and 7 October at 43 hl/ha, matured in 80% new oak. It has a tightly wound bouquet, a little more reticent than its peers at first, opening gradually with blackberry, raspberry coulis and strawberry pastilles. The palate is medium-bodied with fine-grain tannin, a keen line of acidity, fresh and brisk with plenty of mineralité on the finish. This is a classic, serious Malartic with huge potential. Chapeau to the Bonnie family for creating a stupendous Pessac-Léognan."
94-96/100 Punkte - Trinkreife: 2020-2050

"This shows fabulous depth of fruit and ripe tannins that last for minutes. Full body. Insane finish. Powerful. Greatest ever from here."
96-97/100 Punkte

"Offers a sleek, fresh feel, with plum and cassis notes streaming along, carried by a tarry hint. Stays lively through the defined finish."
91-94/100 Punkte

"Dark, rich, serious, well-extracted fruit; firm but with just the right pressure on the pedal. One that will age very well, continuing a run of strong vintages here. Cinnamon and black pepper spice from 7% Petit Verdot - increasingly common in Pessac-Léognan. 53% Cabernet Sauvignon, 35% Merlot and 5% Cabernet Franc, 80% new oak."
93/100 Punkte - Trinkreife: 2025-2038

"The 2015 Malartic Lagravière is a total rock star. Deep, powerful and exotic, the 2015 sweeps across the palate with stunning richness and intensity. The creamy voluptuousness of the vintage is on full display. The blend of 53% Cabernet Sauvignon, 35% Merlot, 7% Petit Verdot and 5% Cabernet Franc works beautifully here. Rich, unctuous and also super-expressive, the 2015 is bursting at the seams with intensity. Dark cherry, mocha, plum and spice notes meld into the huge, effortless finish. This is an utterly thrilling wine from Malartic Lagravière, but it is also tightly wound and in need of serious cellaring. This is another stellar showing from the Bonnie family and consultant Michel Rolland. Don't miss it!"
95-97/100 Punkte
Hersteller
Château Malartic-Lagravières, 39-67 Avenue de Mont de Marsan, F-33850 Léognan
Anbaugebiet
Graves (Frankreich)
Allergiker-Info
Dieser Wein kann Sulfite enthalten!
Literpreis
73,33 EUR / Liter
Wein
Château Malartic-Lagravières
Produzent
Cru Classè Graves
Neil Martin
keine Bewertung