Château Ormes de Pez Cru Bourgeois St. Estephe 2015 (1 Flasche 0,750 Liter)
Preis
30,20 €
*
1 Flasche á 30,20 EUR (40,27 EUR / Liter)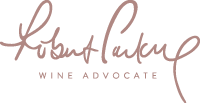 Flaschenbewertung (März 2018):
"The 2015 Ormes de Pez is medium garnet-purple colored with an earthy, rubbery nose offering vague aromas of tar and black fruits plus herbal hints in the background. The palate is equally reduced, and while this would be somewhat forgivable at this early stage, it is also hard, lean, hollow and pretty green."
78/100 Punkte - Trinkreife: 2018-2022

"Tiefes Purpur, satt in der Mitte, Granatschimmer am Rand. Intensives Bouquet, Damassinepflaumen, parfümiert und deutliche Röstnuancen zeigend. Im Gaumen pfeffrige Noten, feine Tabakspuren, wirkt noch etwas aufrauhend, hat aber gute Anlagen. Kann noch zulegen."
17/20 Punkte - Trinkreife: 2024-2039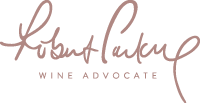 "The 2015 Les Ormes de Pez is a blend of 44% Cabernet Sauvignon, 49% Merlot, 6% Cabernet Franc and 7% Petit Verdot that is being matured in 45% new oak. It has a well-defined bouquet with blackberry and bilberry fruit, although compared to recent vintages, it does not quite possess the same fruit intensity, feels just a little muted at this stage. The palate is medium-bodied with grainy tannin, nicely balanced though a little angular at the moment. It needs just a bit more fruit to fill out the final third. Give this 4-5 years of bottle age and you will have a decent, if not top-tier Les Ormes de Pez."
87-89/100 Punkte - Trinkreife: 2020-2035

"A solid and chewy red with blackberry and black currant character. Full body, chewy tannins. Fresh finsih."
91-92/100 Punkte

"Tangy, with pomegranate and red currant notes laced with a wet pebble spine. Direct."
86-89/100 Punkte

"Good crunchy fruit that is more polished than in the past. A classic, harmonious and modern wine."
90/100 Punkte - Trinkreife: 2019-2028

"The 2015 Les Ormes de Pez is an attractive Saint-Estèphe. Black cherry, plum, graphite, herbs, licorice and menthol add nuance throughout, but the 2015 shows the mid-weight personality that is typical of the vintage in Saint-Estèphe. I would prefer to drink the 2015 young, while the fruit retains its freshness."
87-89/100 Punkte
Hersteller
Château Ormes de Pez, F-Saint-Estèphe
Anbaugebiet
Saint Estephe (Frankreich)
Alkoholgehalt
Der endgültige Alkoholgehalt steht noch nicht fest.
Allergiker-Info
Dieser Wein kann Sulfite enthalten!
Literpreis
40,27 EUR / Liter
Wein
Château Ormes de Pez
Produzent
Cru Bourgeois St. Estephe
Neil Martin
keine Bewertung