Château Siran Cru Bourgeois Margaux 2015 (1 Flasche 0,750 Liter)
Preis
30,20 €
*
1 Flasche á 30,20 EUR (40,27 EUR / Liter)



"Sattes Purpur-Granat, dicht in der Mitte, lila Schimmer aussen. Delikates Bouquet, in der blaubeerigen Süsse zeigen sich fein florale Noten. Im Gaumen mit mittlerem Druck, zeigt Charme und gehört zu den eleganteren Varianten. Nachdem die beiden Jahrgänge 2013 und 2014 bei diesem Weingut etwas enttäuschend waren, ist man wieder auf solidem Kurs."
17/20 Punkte - Trinkreife: 2024-2039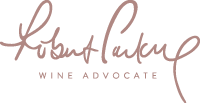 "The 2015 Siran is a blend of 55% Merlot, 38% Cabernet Sauvignon and 7% Petit Verdot picked between 17 September to 12 October. It is raised in 25% new oak plus one-year barrels. It is a little richer and more opulent than its neighbor, the 2015 Dauzac, due to the higher proportion of Merlot. It veers to more red fruit here, wild strawberry and later cassis. The palate is smooth and sensual on the entry, very well defined with a keen thread of acidity. It grips the mouth, implying that there is more Cabernet than there actually is. I like the volume here, and unlike previous vintages that seemed to show some warmth on the finish, here the finish is much more linear and controlled, fanning out gracefully but with power emanating from that Merlot. This is likely to be proprietor Edouard Miailhe's best wine in recent years."
92-94/100 Punkte - Trinkreife: 2020-2045

"This really is fantastic with so much ripe fruit and ripe tannins. Exquisite purity and beauty. 55% merlot, 38% cabernet sauvignon and 7% petit verdot."
94-95/100 Punkte

"Supple and lush, offering enticing black currant and plum purée notes carried by warm, caressing tannins, with a lingering backdrop of espresso and roasted cedar."
90-93/100 Punkte

"Fine Margaux florality and very good depth of fruit. Almost has the breed of a cru classé with good natural charm, tannins and acidity for the future."
90/100 Punkte - Trinkreife: 2021-2034

"The 2015 Siran is a dark, burly Margaux. Still, there is good depth and texture throughout. It will be interesting to see if some of the contours soften. Today, the Siran is a bit rustic and rough around the edges. Dark cherry, plum, leather, smoke and tobacco add complexity on the finish. Because of the high percentage of Merlot this is not a typical Margaux, but it is very pretty just the same. Tasted two times."
88-91/100 Punkte
Hersteller
Château Siran, 3 Avenue du Comté Lynch, F-33460 Labarde
Anbaugebiet
Margaux (Frankreich)
Allergiker-Info
Dieser Wein kann Sulfite enthalten!
Literpreis
40,27 EUR / Liter
Produzent
Cru Bourgeois Margaux
Neil Martin
keine Bewertung