Château Grand Puy Lacoste 5. Cru Classe Pauillac 2015 (12 Flaschen 0,750 Liter)
Preis
1.139,40 €
*
12 Flaschen á 94,95 EUR (126,60 EUR / Liter)
Versand
Kostenloser Versand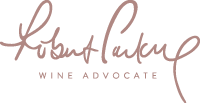 Flaschenbewertung (März 2018):
"The 2015 Grand-Puy-Lacoste is medium garnet-purple colored with a nose of red and black currants, cedar chest and roses with a touch of dusty earth. The medium-bodied mouth is chewy, with lively fruit and good balance."
91+/100 Punkte - Trinkreife: 2019-2032

"74 % Cabernet Sauvignon, 23 % Merlot, 3 % Cabernet Franc. Tiefes Purpur, Granatschimmer am Rand. Delikates Bouquet, Damassinepflaumen, Cassis und feine Kräuterminznoten, sehr vielschichtig. Im Gaumen ist der Wein fast zärtlich mit seinem homogenen, reifen Fluss, strahlt eine wunderschöne Cabernetsüsse aus und endet verführerisch und so delikat wie er begonnen hat. Ein seidiger, zärtlicher Pauillac, der aber nicht zu unterschätzen ist. Hier kann man gar einen Punkt mehr erwarten in seiner Reife."
18/20 Punkte - Trinkreife: 2025-2055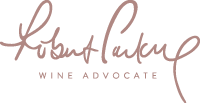 "The 2015 Grand-Puy-Lacoste, 74% Cabernet Sauvignon, 23% Merlot and 3% Cabernet Franc, matured in 75% new oak and was picked between September 18 until October 4 (although the "real" picking commenced from September 21). Now, Grand-Puy-Lacoste is often quite "aloof" at this early juncture, but that is not the case with the 2015. This is more approachable aromatically, beautifully defined, thanks to that expressive Merlot and Cabernet Franc. The palate is medium-bodied with svelte tannin and finely tuned acidity (pH 3.68). Beguilingly harmonious in the mouth, it boasts a silky smooth texture with wonderful salinity on the aftertaste that is sustained in the mouth. As usual, Xavier Borie has produced a "classic" Pauillac, but one that is a little more appeasing to those that don't want to cellar for 20-30 years. You could describe the 2015 as being between 2009 and 2010...and that, folks, is not a bad place to be."
94-96/100 Punkte - Trinkreife: 2028-2060

"This is very fine and elegant GPL with black currant and hints of walnuts, chocolate. Full body, sweet and pretty tannins. Persistent. So polished."
94-95/100 Punkte

"Pure, sleek and minerally today, with chalk and iron driving the core of red currant and damson plum fruit. The fruit is steadily emerging, and the length is there. Textbook Pauillac."
91-94/100 Punkte

"Very good fragrance and florality - the typical slatey, stony Grand-Puy-Lacoste style shows even more precision and grip than usual, with wonderful middle fruit richness. Will make a really classic claret."
94/100 Punkte - Trinkreife: 2022-2040

"A rich, super-finessed wine, the 2015 Grand-Puy-Lacoste brings together the ripeness of the vintage and classic elegance of Pauillac in stunning style. Today, the 2015 is gloriously ripe and intense, with fabulous follow-through and remarkable balance. Dark red cherry, pomegranate, exotic, spice and blood orange hit the flamboyant finish. This is one of the wines of the vintage. Don't miss it. Tasted four times."
92-95/100 Punkte
Hersteller
Château Grand Puy Lacoste, F-33250 Pauillac
Anbaugebiet
Pauillac (Frankreich)
Alkoholgehalt
Der endgültige Alkoholgehalt steht noch nicht fest.
Allergiker-Info
Dieser Wein kann Sulfite enthalten!
Literpreis
126,60 EUR / Liter
Wein
Château Grand Puy Lacoste
Produzent
5. Cru Classe Pauillac
Neil Martin
keine Bewertung