Le Petit Lion 2.Wein von Leoville-las-Cases 2015 (1 Flasche 0,750 Liter)
Preis
43,50 €
*
1 Flasche á 43,50 EUR (58,00 EUR / Liter)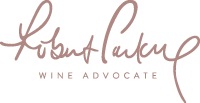 "The 2015 Le Petit Lion is a blend of 40% Cabernet Sauvignon and 60% Merlot cropped at 39 hl/ha and matured in 30% new oak. It consists of younger vines from Leoville Las Cases, plus some of the old Merlot vines (which is why there is only 6% in the Grand Vin). It has quite a broody bouquet at first, though it opens up over the course of five to ten minutes, offering blackberry, bilberry, tar and graphite aromas, erring a little towards Pauillac in style. The palate is medium-bodied with quite firm tannin in the mouth, a keen thread of acidity, noticeable graphite notes again towards the finish that reinforces that Pauillac-like semblance. This is a commendable deuxième vin, one bolstered by that old Merlot vine this year."
88-90/100 Punkte - Trinkreife: 2019-2030

"A blend of young Cabernet and old Merlot vines produce a racy, elegant wine that's a little lighter than its sister second wine Clos du Marquis but still very finely made."
90/100 Punkte - Trinkreife: 2019-2028

"The 2015 Le Petit Lion, the second wine from Léoville Las Cases is superb. Racy, opulent and inviting, the 2015 hits all the right notes. In this vintage, the blend includes all the old-vine Merlot off the property, which gives the Lion added texture, power and breadth. Those elements come through loud and clear. Crème de cassis, blackberry, spice, leather and menthol build to the cream, voluptuous finish. This is a terrific showing, not to mention one of the sleepers of the vintage and fabulous second wine from Las Cases."
90-93/100 Punkte
Hersteller
Les Domaines Delon, Château Léoville Las Cases, F-33250 Saint-Julien-Beychevelle
Anbaugebiet
Saint Julien (Frankreich)
Alkoholgehalt
Der endgültige Alkoholgehalt steht noch nicht fest.
Allergiker-Info
Dieser Wein kann Sulfite enthalten!
Literpreis
58,00 EUR / Liter
Produzent
2.Wein von Leoville-las-Cases
Rene Gabriel
keine Bewertung
Wine Spectator
keine Bewertung
Neil Martin
keine Bewertung
James Suckling
keine Bewertung