Aile d´ Argent Weißwein Ch. Mouton Rothschild 2015 (1 Flasche 0,750 Liter)
Preis
77,10 €
*
1 Flasche á 77,10 EUR (102,80 EUR / Liter)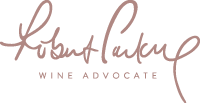 Flaschenbewertung (März 2018):
"Blended of 55% Sauvignon Blanc, 43% Sémillon and 2% Muscadelle, the 2015 Aile d'Argent charges forth from the glass with gregarious ripe peach, pink grapefruit and orange blossom notes plus touches of beeswax, fresh hay, acacia honey, baking bread and allspice. Medium-bodied, the palate is tightly wound and satiny textured with wonderful freshness defining the palate and lifting the intense stone fruit and savory layers, finishing very long and very minerally."
93/100 Punkte - Trinkreife: 2018-2030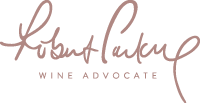 "The 2015 Aile d'Argent Blanc, a blend of 55% Sauvignon Blanc, 43% Sémillon and 2% Muscadelle, has an attractive bouquet of lime cordial, pink grapefruit and apricot that gently unfolds in the glass. The palate is very well balanced with a keen thread of acidity that runs through waxy-textured fresh pear, grapefruit and lime notes. There is just a touch of malolactic fermentation here (actually around 7% of the total according to winemaker Philippe Dhalluin) that just lends cohesion and smoothness to the finish. With a dash of lemongrass loitering on the aftertaste, this is a very fine Aile d'Argent that should age well over the course of a decade, possibly more."
90-92/100 Punkte - Trinkreife: 2019-2032

"This has crazy energy with dried pineapple, pear and sliced apple. Full body, exotic and lively long. So exciting. 55% sauvignon 43% semillon and muscadelle."
96-97/100 Punkte

"The 2015 Aile d'Argent, Mouton Rothschild's dry white, is 55% Sauvignon Blanc, 43% Sémillon, 2% Muscadelle, is laced with attractive scents of white flowers, lemon and grapefruit. The fruit was brought in between September 2 and 9 which helps keep the flavors fresh, while a dollop of Muscadelle and a small amount of malolactic fermentation gives the Aile d'Argent its characteristic sweetness."
89-91/100 Punkte
Hersteller
Baron Philippe de Rothschild S.A, Zone d´activité Le Treytin, F-3112 Saint-Laurent
Anbaugebiet
Pauillac (Frankreich)
Allergiker-Info
Dieser Wein kann Sulfite enthalten!
Literpreis
102,80 EUR / Liter
Produzent
Weißwein Ch. Mouton Rothschild
Wine Spectator
keine Bewertung
Neil Martin
keine Bewertung