Alter Ego de Palmer 2. Wein Ch. Palmer Margaux 2015 (1 Flasche 0,750 Liter)
Preis
90,00 €
*
1 Flasche á 90,00 EUR (120,00 EUR / Liter)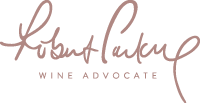 Flaschenbewertung (März 2018):
"Composed of 52% Merlot, 42% Cabernet Franc and 6% Petit Verdot, the 2015 Alter Ego de Palmer has a medium to deep garnet-purple color and gorgeous nose of ripe plums, cassis and crushed cherries with touches of incense, lavender and chocolate box. Medium-bodied, very finely crafted and vivacious in the mouth, it finishes with great elegance and finesse."
91/100 Punkte - Trinkreife: 2020-2034

"Tiefes Purpur, satt in der Mitte, Granatschimmer am Rand. Tintiges Bouquet, Pflaumenschalen, floraler Schimmer und pfeffrige Nuancen. Saftiger Fluss, sehr elegant, aromatisches Finale. Ein sehr harmonischer Zweitwein ohne Zwischentöne."
17/20 Punkte - Trinkreife: 2020-2033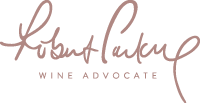 "The 2015 Alter Ego de Palmer is a blend of 42% Cabernet Sauvignon, 52% Merlot and 6% Petit Verdot. It has a very open, ravishing, quite precocious bouquet with ripe black cherries, fresh dates and crème de cassis that gain intensity in the glass. The palate is more refined, reins it all back in thanks to quite tensile tannin, a crisp line of acidity, moderate depth in the mouth and a gentle grip. There is a touch of tarriness and cracked black pepper towards the finish with very good length. Give this 5-7 years in bottle."
90-92/100 Punkte - Trinkreife: 2020-2040

"Very solid and powerful with dried mushroom and wet earth aromas and flavors. Complex. Full and chewy yet so polished and long. Spicy, meat and gorgeous. Most serious Alter Ego ever. More inner Ego now!. 52% merlot, 41% cabernet sauvignon, and petit verdot 6%."
94-95/100 Punkte

"Fine concentration of naturally rich floral fruit from 52% Merlot. More structure to come from perfectly integrated tannins."
91/100 Punkte - Trinkreife: 2019-2030

"The 2015 Alter Ego is round, succulent and also a terrific introduction to the vintage. Raspberry jam, cinnamon, flowers and mint are all pushed forward. This is an especially succulent, juicy Margaux that is firing on all cylinders. Today, the 2015 gives the impression it will drink well with minimal cellaring, as its balance and overall harmony are first-rate. The blend is 52% Merlot, 42% Cabernet Sauvignon and 6% Petit Verdot."
90-93/100 Punkte
Hersteller
Château Palmer, Cantenac, F-33460 Margaux
Anbaugebiet
Margaux (Frankreich)
Alkoholgehalt
Der endgültige Alkoholgehalt steht noch nicht fest.
Allergiker-Info
Dieser Wein kann Sulfite enthalten!
Literpreis
120,00 EUR / Liter
Produzent
2. Wein Ch. Palmer Margaux
Wine Spectator
keine Bewertung
Neil Martin
keine Bewertung