Château L´Evangile Pomerol 2015 (1 Flasche 0,750 Liter)
Preis
229,95 €
*
1 Flasche á 229,95 EUR (306,60 EUR / Liter)
Versand
Kostenloser Versand



"84 % Merlot, 16 % Cabernet Franc. Tiefes Purpur, satt in der Mitte, Granatschimmer am Rand. Wohliges, dunkelmalziges Bouquet, viel Brombeeren und dunkle Schokolade. Im Gaumen sehr füllig mit einer selten angetroffenen Opulenz bei einer Evangile-Fassprobe, alles ist harmonisch und am richtigen Ort. Da ist viel Pomerol-Erotik mit dabei. Für den Kellermeister Pascal Vazart kann man diesen phänomenalen durchaus mit dem 1998er vergleichen."
19/20 Punkte - Trinkreife: 2024-2042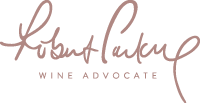 "The 2015 L'Evangile is a blend of 84% Merlot and 16% Cabernet Franc picked between September 15 and October 5, and September 29 to October 5 respectively. Matured almost in 100% new oak, it has a very pure and charming bouquet, the Merlot dominant and slightly shrouding the Cabernet Franc at the moment. It is worth staying with this Pomerol, because it does change after four to five minutes in the glass, revealing touches of truffle and iodine. The palate is medium-bodied with supple tannin, well-judged acidity, understated on the entry but gaining momentum in the glass, retaining a wonderful sense of symmetry and finishing with precision and class. This could well be the pick of the wines from the Domaines Barons Rothschild stable in 2015 and kudos to winemaker Jean-Pascal Vazart."
96-98/100 Punkte - Trinkreife: 2025-2055

"What a wine here. It is so traditional and powerful with super depth of fruit and chewy tannins. Full body, incredible concentration and length. It's so muscular and powerful. So minerally and nutty (walnuts). Marvelous."
99-100/100 Punkte

"After the slightly leaner 2014, this is a full-bodied, rich, opulent Evangile with a powerful presence of ripe tannin and freshness provided by the 16% Cabernet Franc. Weighty but refined and with staying power."
94/100 Punkte - Trinkreife: 2022-2040

"One of the highlights of the year, the 2015 L'Évangile is deep, powerful and intense, with remarkable concentration and plenty of power. Dark fruit, exotic spice and new leather are all pushed forward. A dramatic, towering wine, the 2015 is endowed with real density, big, but creamy tannins and exceptional balance, especially for a wine of its size. The blend is 84% Merlot and 16% Cabernet Franc, brought in between September 15 and October 5, and September 29 and October 6 respectively. Seventy percent of the production went into the Grand Vin, which is aging in 100% new oak. The 2015 is a powerhouse that will need considerable bottle age to be at its best."
94-97/100 Punkte
Hersteller
Domaines Barons de Rothschild, Château Lafite Rothschild, F-33250 Pauillac
Anbaugebiet
Pomerol (Frankreich)
Allergiker-Info
Dieser Wein kann Sulfite enthalten!
Literpreis
306,60 EUR / Liter
Wine Spectator
keine Bewertung
Neil Martin
keine Bewertung