Château Clinet Pomerol 2015 (1 Flasche 0,750 Liter)
Preis
175,00 €
*
1 Flasche á 175,00 EUR (233,33 EUR / Liter)
Versand
Kostenloser Versand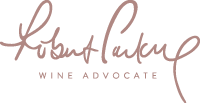 Flaschenbewertung (März 2018):
"A blend of 90% Merlot, 9% Cabernet Sauvignon, and 1% Cabernet Franc matured in 65% new and 35% one-year-old French oak for 16 months, the 2015 Clinet offers a medium to deep garnet-purple color and slowly, provocatively unfurls in the glass with notes of crushed black cherries, warm black raspberries and red cherry compote plus nuances of bay leaves, cinnamon stick, star anise, fenugreek and forest floor and wafts of potpourri and mocha. The palate reveals a sensuous medium-bodied style offset beautifully by very firm, very silky tannins and packed with energetic, multifaceted fruit as well as great tension, finishing long with an arresting spice and floral perfume. A real stunner!"
97/100 Punkte - Trinkreife: 2022-2045

"90 % Merlot, 9 % Cabernet Franc, 1 % Cabernet Sauvignon. 37 hl/ha. Tiefes Purpur, satt in der Mitte, Granatschimmer am Rand. Viel Cassis, feine Rauchnuancen, dezent trockener Ansatz. Im Gaumen mit einer gewissen Süsse aufwartend, das Extrakt hat leicht mehlige Konturen, bleibt blau- bis schwarzbeerig, aromatisches Finale mit mittlerer Intensität."
17/20 Punkte - Trinkreife: 2022-2037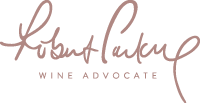 "The 2015 Clinet is a blend of 90% Merlot, 9% Cabernet Sauvignon and 1% Cabernet Franc, cropped at 37 hl/ha and matured in 65% new oak. It was picked from 15 September commencing with the young Merlot vines, and finishing between 28 and 1 October with the very old Merlots and the Cabernets. A couple of specific features to note: the alcohol level is 14.3%, perhaps a little lower than some of Clinet's peers and also a IPT of up to 88, higher than 2010 even. Broody at first, it eventually develops a perfumed bouquet as it opens, with black fruit, melted tar and a brush of black truffle. The palate is medium-bodied with fine tannin. There is plenty of nascent energy in this Clinet, spicier than other vintages that I have tasted over the years, linear at first and then fanning out towards the finish with a dash of white pepper on the aftertaste. It is a very harmonious Clinet, one that I suspect will favor those with the nous to age this Pomerol for 5-7 years, even though it might tempt you earlier. This is a great Pomerol from Ronan Laborde and his team."
95-97/100 Punkte - Trinkreife: 2025-2050

"OMG. This is really dense and rich with velvety tannins and so much fruit and length. Super concentration and structure. Greatest Clinet ever. No jam. Just class."
99-100/100 Punkte

"The fleshy plum, blackberry and boysenberry fruit flavors sail along, gilded with a hint of anise and backed by velvety tannins. Shows serious length already and latent depth. A hedonistic wine in the making."
94-97/100 Punkte

"Ripe, pure and harmonious with dark fruit and toasted notes. Opulent mid-palate fruit and finely honed tannins. Builds to a long, persistent finish. An excellent Clinet this year."
93/100 Punkte - Trinkreife: 3023-2035

"The 2015 Clinet is an exotic, totally arresting beauty. Powerful, unctuous and inky to the core, the 2015 exudes richness. There is nothing subtle at all in this full-throttle, towering Pomerol. And yet all the elements are very nicely balanced. Blackberry jam, crème de cassis, licorice, graphite, dark spices, licorice and bittersweet chocolate are fused into rich, port-like finish. The 2015 is a bit extreme, but it is also compelling. The blend is approximately 90% Merlot, 9% Cabernet Sauvignon and 1% Cabernet Franc, while new oak is around 65%. The Clinet is unusual in that the Cabernet portion favors Cabernet Sauvignon over Franc. Tasted two times."
94-96+/100 Punkte
Hersteller
Château Clinet, 16 Chemin de Feytit, F-33500 Pomerol
Anbaugebiet
Pomerol (Frankreich)
Allergiker-Info
Dieser Wein kann Sulfite enthalten!
Literpreis
233,33 EUR / Liter
Neil Martin
keine Bewertung