Château Monbousquet Grand Cru St. Emilion 2015 (1 Flasche 0,750 Liter)
Preis
49,90 €
*
1 Flasche á 49,90 EUR (66,53 EUR / Liter)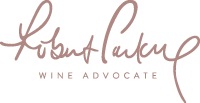 Flaschenbewertung (März 2018):
"Blended of 60% Merlot, 30% Cabernet Franc and 10% Cabernet Sauvignon and aged in French oak, 70% new, the deep garnet-purple colored 2015 Monbousquet simply sings even at this youthful stage with notes of crushed black cherries, mulberries and cassis with touches of lavender, cloves, Sichuan pepper and roses. Medium to full-bodied, the palate is finely textured with wonderful elegance and impressive depth, offering up perfumed black berry layers and a long finish that whispers fragrant earth suggestions."
93/100 Punkte - Trinkreife: 2020-2034

"Extrem dunkles Purpur mit lila und violetten Reflexen. Sehr intensives, zu Kopf steigendes Bouquet, gekochte Himbeeren und ein Touch von Grenadine. Im zweiten Ansatz Ripassonoten in der Nase zeigend. Im Gaumen mit massivem, extrahiert wirkenden Extrakt auftretend, fast überkonzentriert und somit (noch) zähflüssig. Das ist absolut keine Diätvariante."
18/20 Punkte - Trinkreife: 2025?2045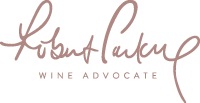 "The 2015 Monbousquet is a blend of 60% Merlot, 30% Cabernet Franc and 10% Cabernet Sauvignon matured in 70% new oak. It has a ripe and sexy bouquet with black cherries, black olive and blueberry. The oak is nicely integrated here. The palate is full-bodied with saturated tannin, supple in the mouth, easy-going in some ways with a smooth rounded finish of licorice-tinged black fruit mixed with cassis and a hint of cedar, more evident on a second sample I tasted outside the château. What it needs is just more finesse and delineation but it should turn out nicely once in bottle."
90-92/100 Punkte - Trinkreife: 2019-2032

"Tight and structured with blackberry and blueberry character. Hints of almonds and spice. Full and savory. Velvety tannins."
94-95/100 Punkte

"Dark and winey, with a large-scale core of cassis, plum and currant fruit, inlaid with dense yet polished structure. A gorgeous apple wood backdrop through the finish gives this a bit of muscle to match the fruit."
93-96/100 Punkte

"60% Merlot, 30% Cabernet Franc, 10% Cabernet Sauvignon. Ripe with luscious fruit - soft and seductive on the palate. Tight tannic finish but early accessibility. Perhaps misses a little tension."
89/100 Punkte - Trinkreife: 2020-2030

"The 2015 Monbousquet is dark and heavily extracted, with plenty of dark fruit and torrefaction notes. There is plenty of depth in the glass, but little freshness, while the overall expression is noticeably one-dimensional, especially next to the other wines in Gerard Perse's range."
87-89/100 Punkte
Hersteller
Château Monbousquet, F-33330 Saint-Sulpice-de-Faleyrens
Anbaugebiet
Saint Emilion (Frankreich)
Alkoholgehalt
Der endgültige Alkoholgehalt steht noch nicht fest.
Allergiker-Info
Dieser Wein kann Sulfite enthalten!
Literpreis
66,53 EUR / Liter
Produzent
Grand Cru St. Emilion
Neil Martin
keine Bewertung