Le Petit Lion 2.Wein von Leoville-las-Cases 2016 (1 Flasche 0,750 Liter)
Preis
53,60 €
*
1 Flasche á 53,60 EUR (71,47 EUR / Liter)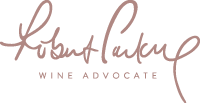 "From the young Cabernet Sauvignon and some pockets of Merlot vines, the Deuxième Vin of Léoville Las-Cases, the 2016 Le Petit Lion, is a blend of 54% Cabernet Sauvignon, 38% Merlot and 8% Cabernet Franc matured in 30% new oak. It has a ripe, well defined bouquet, a distant tang of Japanese nori and even a cheeky touch of licorice. The palate is medium-bodied with firm tannin. It might just miss a little weight compared to its peers, but it is a nimble Le Petit Lion, light on toes thanks to the very fine tannin, linear and precise on the finish."
88-90/100 Punkte - Trinkreife: 2019 - 2028

"Linear and tight with firm yet silky tannins. It's very tight and structured, offering classic Bordeaux strength and personality. Full-bodied yet reserved. Second wine of Las Cases."
93-94/100 Punkte

"The 2016 Le Petit Lion is plush, open and seductive. It offers striking freshness, with plenty of distinctly red ? flavors and silky tannins to match its creamy, nuanced personality. The 2016 is not a big wine, but it is charming and, above all else, absolutely delicious, especially if enjoyed within the first 10-15 years of its life."
90-92/100 Punkte

"Rich and packed with ripe tannins, this is definitely structured. At the same time, the fruit is so enticing. The combination makes for a wine that will be fruity, delicious and very drinkable."
91-93/100 Punkte

"54% Cabernet Sauvignon, 38% Merlot, 8% Cabernet Franc. 30% new oak. 40 hl/ha. Very dark crimson. Sweet and fresh at the same time. Sinewy and round. Lip smacking. Just a little green note on the end. Real lift to this and not quite mouth-filling - just a little austere hole on the end but pretty good! "
16.5/20 Punkte - Trinkreife: 2023 - 2032

"This is more of a Léoville Las Cases expression, while Clos de Marquis is more of a St-Julien expression. The blend is 54% Cabernet Sauvignon, 38% Merlot, and 8% Cabernet Franc, aged in 30% new oak. Even here the Merlot is 50-60 years old, together with young vines up to 20 years old, with a yield of 40hl/ha and representing 35% of the production. This has a stunning cassis mid-palate with a menthol freshness on the finish. It really does deliver a lot of the poise and power of the grand vin, but should be able to begin drinking in five to eight years. 3.69pH."
91/100 Punkte - Trinkreife: 2024-2038
Hersteller
Les Domaines Delon, Château Léoville Las Cases, F-33250 Saint-Julien-Beychevelle
Anbaugebiet
Saint Julien (Frankreich)
Alkoholgehalt
Der endgültige Alkoholgehalt steht noch nicht fest.
Allergiker-Info
Dieser Wein kann Sulfite enthalten!
Literpreis
71,47 EUR / Liter
Produzent
2.Wein von Leoville-las-Cases
Rene Gabriel
keine Bewertung
Wine Spectator
keine Bewertung
Neil Martin
keine Bewertung