Château Marsau Côtes de Francs 2016 (1 Flasche 0,750 Liter)
Preis
14,70 €
*
1 Flasche á 14,70 EUR (19,60 EUR / Liter)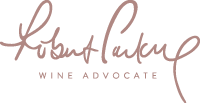 "The 2016 Marsau, which is pure Merlot picked 7-15 October, undergoes a soft extraction and now tends to be blended earlier during the élevage. It has a lovely nose of brambly black fruit, lively and well defined with a pastille-like purity, a second bottle showing a touch of camphor. The palate is medium-bodied with fine tannin, tightly wound blackberry and raspberry fruit with a light, slightly linear finish. I probably like the 2015 better last year but it is still a well made Francs Côtes de Bordeaux that belongs to the Chadronnier family, owners of Bordeaux merchant CVBG."
87-89/100 Punkte - Trinkreife: 2020 - 2028

"This is a rich and dense Marsau and probably the best ever. Full body and a wonderful depth of fruit and chocolate. Love the texture and intensity. Shows sophistication."
93-94/100 Punkte

"This sports a fleshy feel, with warm plum and cassis notes supported by a fresh chalky spine. Shows good energy through the finish. Sneakily long."
90-93/100 Punkte

"The 2016 Marsau packs a serious punch. Firm and muscular in its first impression, the 2016 offers notable intensity in its dark fruit. There is an element of austerity in the tannin that needs to soften. Otherwise, this is a solid showing."
85-88/100 Punkte

"This wine is richly spicy and refreshingly juicy. Fine tannins give the wine its structure while leaving the beautiful fruit right up front. This will be ready from 2025."
88-90/100 Punkte

"Chardonnier family with Mathieu's wife taking special responsibility. Michel Rolland consults. 100% Merlot. Very dark crimson. Very fresh and quite dry and austere on the end. Not luscious! A bit tough and hard work. For masochists?"
16/20 Punkte - Trinkreife: 2023 - 2030

"This is an extremely reliable Côtes wine from owner Mathieu Chardronnier that absolutely deserves to be recognised for its succulent fruit and restrained but confident extraction and balance. This is very good, emphasising what 2016 does so well with the reds. It is juicy and powerful but not excessive, making it an utterly drinkable wine. 89-90 points."
89/100 Punkte - Trinkreife: 2020-2032
Hersteller
Château Marsau, 3 Bernarderie, F-33570 Francs
Anbaugebiet
Côtes de Francs (Frankreich)
Alkoholgehalt
Der endgültige Alkoholgehalt steht noch nicht fest.
Allergiker-Info
Dieser Wein kann Sulfite enthalten!
Literpreis
19,60 EUR / Liter
Produzent
Côtes de Francs
Rene Gabriel
keine Bewertung
Neil Martin
keine Bewertung