Château Bellefont-Belcier Grand Cru St. Emilion 2016 (1 Flasche 0,750 Liter)
Preis
41,90 €
*
1 Flasche á 41,90 EUR (55,87 EUR / Liter)



"Frisches, cremiges, elegantes, kräftiges Bouquet, Erdbeeren, Himbeergelee, Kräuter, kalter Rauch, fein Nougat, Pralinen. Samtener, dichtverwobener Gaumen mit kräftiger, feiner Frucht, viel gutem Tannin, dichter Struktur, kräftiger, vielfältiger, süsser Aromatik, langer, fein cremiger Abgang." – André Kunz
18/20 Punkte - Trinkreife: 2023 - 2045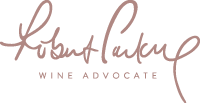 "The 2016 Bellefont Belcier is a blend of 65% Merlot, 20% Cabernet Franc and 15% Cabernet Sauvignon matured in 80% new oak. It has a satisfying if not sensational bouquet that does not quite get to grips with its propitious terroir as I was hoping. This came across as a little muted perhaps. The palate is sweet and velvety on the entry with a fine bead of acidity. It gathers pace, gaining more intensity towards its spice-tinged finish with a hint of graphite courtesy of the Cabernet Sauvignon, although I was seeking a little more length on the aftertaste. There is certainly good aging potential here, and I suspect that it will come together nicely once in bottle."
92-94/100 Punkte - Trinkreife: 2023 - 2040

"Wow. This really excelled in 2016 with so much intensity and focus. Dark berry and floral character. Full and tight. Superfine tannins. Excellent."
94-95/100 Punkte

"Bellefont-Belcier is superb in 2016. An exotic mélange of graphite, gravel, smoke, cured meats and inky dark fruit hits the palate as this virile, potent Saint-Émilion shows off its personality. The 2016 has been impressive on the three occasions I have tasted it so far. Vibrant, lifted and exuberant, it possesses striking aromatic brilliance to play off the rich, dark flavors. Beams of supporting tannin and acidity give further drive. This is an impressive showing. Michel Rolland is the consultant. Tasted three times."
91-94/100 Punkte

"This is a fruity, juicy wine, with soft tannins as well as a touch of toast. It has an immediacy to it, thanks to the forward fruit and generous tannins. At the same time, there is a core of dry structure that will allow it to age."
91-93/100 Punkte

"Very deep crimson. Intense, alluring nose with masses of ripe fruit. 11% Cabernet Sauvignon! (72% Merlot). Very exciting wine. Fills all the palate and has tannins in abundance but lots of sumptuous fruit too. Needs time."
17.5/20 Punkte - Trinkreife: 2028 - 2042

"Cleanly extracted with fresh, bright but intense berry fruits, this has a nicely judged oak influence. A little sweet perhaps on the final flourish, but this holds its nerve through the mid-palate and is a good showing. Blend of 72% Merlot, 17% Cabernet Franc and 11% Cabernet Sauvignon."
92/100 Punkte - Trinkreife: 2027 - 2042

"Dunkles Rubingranat, violette Reflexe, zarte Randaufhellung, feines schwarzes Waldbeerkonfit, dunkle Kirschenfrucht, zarte Edelholzwürze, feine Röstaromen. Saftig, hochelegant, reife Herzkirschen, präsente, gut integrierte Tannine, etwas Nougat, mineralischer Abgang, sehr gute Länge, großes Zukunftsversprechen."
93-95/100 Punkte
Hersteller
SCI Bellefont Belcier, F-33330 St-Laurent-des-Combes
Anbaugebiet
Saint Emilion (Frankreich)
Alkoholgehalt
Der endgültige Alkoholgehalt steht noch nicht fest.
Allergiker-Info
Dieser Wein kann Sulfite enthalten!
Literpreis
55,87 EUR / Liter
Wein
Château Bellefont-Belcier
Produzent
Grand Cru St. Emilion
Rene Gabriel
keine Bewertung
Wine Spectator
keine Bewertung
Neil Martin
keine Bewertung