Château L´Evangile Pomerol 2016 (1 Flasche 0,750 Liter)
Preis
269,95 €
*
1 Flasche á 269,95 EUR (359,93 EUR / Liter)
Versand
Kostenloser Versand



"(92% Merlot, 8% Cabernet Franc, 33 hl/ha) Dichtes, samtenes, fein opulentes Bouquet, Pralinen, Heidelbeeren, fein Pflaumen, Lakritze, Red Currant, Tabak. Konzentrierter, vielschichtiger, eleganter, süsser, saftiger Gaumen mit cremiger Frucht, sehr viel feinem Tannin, dichter, fein muskulöserStruktur, vielfältiger, kräftiger, opulenter Aromatik, sehr langer, dichter, voller Abgang mit vielen süssen Rückaromen." – André Kunz
20/20 Punkte - Trinkreife: 2025 - 2050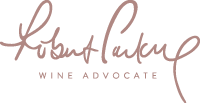 "The 2016 L'Evangile is a blend of 92% Merlot and 8% Cabernet Franc; the latter suffered more stress than the Merlot this year, especially the younger three and ten-year-old plantings. It was picked from 26 September until 10 October, which is earlier than many other Right Bank properties. It has a clean and precise bouquet with mineral-infused black fruit, more "distant" than the 2015 last year. With time, that small proportion of Cabernet Franc becomes more evident. The palate is medium-bodied with firm and grainy tannin. This is very structured as this Pomerol is wont to be, a gentle grip in the mouth, touches of tar and tobacco towards the finish that needs a little more flesh. I feel that this will develop during its élevage. This is excellent, although I do miss the contribution of the Cabernet Franc."
94-96/100 Punkte - Trinkreife: 2022 - 2045

"This is a remake of the great 2015 but it's much finer and more sophisticated. Such great quality and very sexy. Full body and ultra-polished and clean tannins. Salty, dark fruit. Superb length. Want to drink it!"
98-99/100 Punkte

"Jean-Pascal Vazart has done a magnificent job with the 2016 L'Évangile. Silky and caressing on the palate, the wine soars out of the glass with extraordinary perfume. Somehow it manages to be incredibly dense and deep yet stay light on its feet. Perfectly ripe, silky tannins add to an impression of total finesse. Captivating and riveting in its beauty, the 2016 L'Évangile is without question one of the most brilliant and memorable wines of the year. Vazart gave the 2016 lots about 31 days on the skins, with a gentle extraction, followed by malolactic fermentation in barrel."
94-97/100 Punkte

"Average yield 29 hl/ha, reduced by very low yields on their heavy percentage of young Cabernet Franc vines. 8% Cabernet Franc. They cooled the must to 5 °C for 5-10 days until the alcohol had reached 10%. Extremely deep colour. Very intense, concentrated wine. Sweet start. Very muscular. Almost like cassis cordial! Massive 14.5% alcohol. Exotic and distinctive. Big and muscular. Brooding. Savoury."
17.5/20 Punkte - Trinkreife: 2030 - 2050

"Here we have quite a different take on the vintage, where you get the family resemblance to the Delon's left bank properties. There is spiced fruit, cardamon and black pepper, and more physical tannins that close in on you. This is a big expression of 2016, extremely well delivered. It demonstrates how Nénin is taking things up a notch and challenging the more celebrated Pomerols, which it does through power not diplomacy."
93/100 Punkte - Trinkreife: 2027 - 2045

"Tiefdunkles Rubingranat, opaker Kern, violette Reflexe, dezent nussiges Boisée, Zimt, Sandelholz, Bitterschokolade. Großes Volumen am Gaumen, reich und cremig, viel Druck, voll und dennoch nicht schwer, zuinnerst ätherisch und ganz entspannt trotz der mengenmäßig kräftig dosierten Gerbstoffe. Charmant, verführerisch cremig und nahtlos rund in allen Komponenten. Endet mit süßer Frucht und seidig-saftiger Struktur, fein mineralisch unterlegt, salzig, die Tannine bleiben nachgerade in der Schwebe."
96-98/100 Punkte
Hersteller
Domaines Barons de Rothschild, Château Lafite Rothschild, F-33250 Pauillac
Anbaugebiet
Pomerol (Frankreich)
Alkoholgehalt
Der endgültige Alkoholgehalt steht noch nicht fest.
Allergiker-Info
Dieser Wein kann Sulfite enthalten!
Literpreis
359,93 EUR / Liter
Rene Gabriel
keine Bewertung
Wine Spectator
keine Bewertung
Neil Martin
keine Bewertung