Château Lascombes 2. Cru Classé Margaux 2016 (1 Flasche 0,750 Liter)
Preis
85,70 €
*
1 Flasche á 85,70 EUR (114,27 EUR / Liter)



"Frisches, seidenes, fein mineralisches Bouquet, Heidelbeeren, schwarze Kirschen, Damassinepflaumen, heller Tabak, fein Mocca, fein Caramel. Ausgewogener, cremiger, dichter, frischer Gaumen mit kräftiger, feiner Frucht, duftiger, süsser Aromatik, dichter, feiner Struktur, langer, dichter, frischer Abgang. Kann noch zulegen." – André Kunz
18/20 Punkte - Trinkreife: 2023 - 2038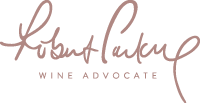 "The 2016 Lascombes has a decadent, but pure bouquet with layers of black cherry and blueberry fruit, the new oak conspicuous and (as usual) quite glossy and extroverted in style. The palate is very ripe with saturated tannin, bold and extravagant with a voluminous middle of blackberry, graphite and blue fruit. There is a powerful and heady finish; what it just lacks is finesse and that sense of personality. I tasted this Margaux on several occasions and it was one of the most variable samples, hence the question mark against my score."
89-91?/100 Punkte - Trinkreife: 2022 - 2045

"Full, focused and precise with dark berries, intensely fine tannins and a fresh finish. Medium to full body and a persistent finish. More refined than in the past, yet it remains very well structured."
93-94/100 Punkte

"Solidly built, with a note of baker's chocolate adding heft to the mix of plum and blackberry fruit. Velvety, but showing persistent grip through the finish."
90-93/100 Punkte

"The 2016 Lascombes is done in a very modern, pushed style, with plenty of inky dark fruit, chocolate, spice and heavy torrefaction notes. It's hard to see any expression of site here. The 2016 is well made from a purely technical standpoint, but it is also not at all exciting. At this level, a wine should aspire to more. There is little doubt that Lascombes is the most anonymous wine being made in Margaux today."
89-92/100 Punkte

"This is full of fruit, a change of style for this estate. The result is a wine that is rich and smooth, as well as concentrated and firmly tannic."
94-96/100 Punkte

"Dark blackish purple. I'd hate to be given this blind.It's pure Napa Valley! So sweet!So concentrated!Not really Margaux but a mouthful of concentration, certainly.Drying finish with a slight suggestion of something underripe on the very end. Extremely different from most of its neighbours but the style will definitely appeal to some palates. Just goes a bit dead on the end."
16.5/20 Punkte - Trinkreife: 2025 - 2040

"Some beautiful aromatics going on here, this has the sexy, ripe focus that is a signature of this property under consultant Michel Rolland and director Dominique Befve. It doesn't disappoint, and as ever for me it conveys a sense of joy and vibrancy in the fruit. The blend in 2016 is 50% Merlot, 47% Cabernet Sauvignon and 3% Petit Verdot, from a yield of 45hl/ha. There is deep black pepper and cinammon spicing, and while the tannins are a little tight it has clear oak structure. A lovely wine that is a strong successor to the excellent 2015."
93/100 Punkte - Trinkreife: 2027 - 2045

"Tiefdunkles Rubingranat, opaker Kern, dezente Randaufhellung, Ricolatouch, Kräuterwürze, schwarze Beeren, reife Pflaumen unterlegt. Mittlere Komplexität, saftig, fruchtsüß, präsente, gut integrierte Tannine, schokoladig, bleibt haften, voluminöser Stil."
92-94/100 Punkte
Hersteller
Château Lascombes, 1 Cours de Verdun, F-33460 Margaux
Anbaugebiet
Margaux (Frankreich)
Alkoholgehalt
Der endgültige Alkoholgehalt steht noch nicht fest.
Allergiker-Info
Dieser Wein kann Sulfite enthalten!
Literpreis
114,27 EUR / Liter
Produzent
2. Cru Classé Margaux
Rene Gabriel
keine Bewertung
Neil Martin
keine Bewertung