Clos l´Eglise Pomerol 2016 (1 Flasche 0,750 Liter)
Preis
107,10 €
*
1 Flasche á 107,10 EUR (142,80 EUR / Liter)



"Samtenes, volles, kräftiges Bouquet, Damassinepflaumen, Erdbeergelee, Mocca, helles Caramel. Cremiger, dichter, fruchtiger Gaumen mit süsser Frucht, viel feinem Tannin, dichtverwobener, feinopulenter Struktur, kräftiger, vielfältiger Aromatik, langer, frischer Abgang mit süssen Rückaromen. Kann noch zulegen." – André Kunz
18/20 Punkte - Trinkreife: 2024 - 2038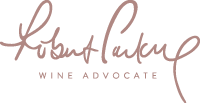 "The 2016 Clos l'Eglise is a blend of 80% Merlot and 20% Cabernet Franc, and was the first to be picked by the Garçin-Léveque family (before Barde-Haut, d'Arce and Poesia). It has a high pH of 3.65 and it was matured in 100% new French oak. It has a very intense bouquet with macerated small black cherries, raspberry coulis, oyster shells and crushed violets, well defined and quite penetrating in style. The palate is medium-bodied with grainy tannin, layers of black fruit laced with black pepper and a touch of black pepper. There is a little chewiness to the texture towards the harmonious finish, which is one of the most primal that I have encountered in recent years. The barrel maturation will lend a little more sheen to this Pomerol--a long-term prospect that will deserve several years in bottle."
93-95/100 Punkte - Trinkreife: 2022 - 2045

"A linear yet full-bodied young red with berries, firm tannins and lots of flavor and intensity. Fun and dynamic sample. Potentially better than 2015."
94-95/100 Punkte

"Fresh, bouncy blueberry and boysenberry fruit is hard to resist, while lively anise and fruitcake notes fill in behind it. Has a gloss of spice-infused toast on the finish, but that should meld with the élevage, as the fruit is copious."
92-95/100 Punkte

"The 2016 Clos L'Eglise is a powerful, dense wine. In 2016 Clos L'Eglise presents a distinctly deep, spiced expression, with tons of clove, cinnamon, leather, cedar and tobacco overtones. Rich, ample and creamy, the 2016 possesses notable depth and richness in all of its dimensions. The wine is powerful, ripe and intense, with just enough freshness to add a measure of balance. To be sure, the style is one built on textural richness and resonance, with ripeness pushed to the edge. The 2016 saw around 3-4 days of cold soak. Among other developments, the estate is experimenting with 300-liter barrels. New oak is around 80%."
92-95/100 Punkte

"Mid slightly smudgy crimson. Not as pure as some. Very sweet start. A little simple. Pleasant enough but without real focus. And tannins a bit leathery."
16+/20 Punkte - Trinkreife: 2023 - 2035
Hersteller
Clos l´Eglise, F-33500 Pomerol
Anbaugebiet
Pomerol (Frankreich)
Alkoholgehalt
Der endgültige Alkoholgehalt steht noch nicht fest.
Allergiker-Info
Dieser Wein kann Sulfite enthalten!
Literpreis
142,80 EUR / Liter
Rene Gabriel
keine Bewertung
Neil Martin
keine Bewertung