Château Rol Valentin Saint Emilion 2016 (1 Flasche 0,750 Liter)
Preis
34,80 €
*
1 Flasche á 34,80 EUR (46,40 EUR / Liter)



"Fein marmeladiges, mineralisches Bouquet, Erdbeergelee, Minze, Kräuter. Samtener, kräftiger Gaumen mit kräftiger, süsser Frucht, feinsandigem Tannin, cremiger, gut muskulöser Struktur, kräftiger Aromatik, langer, feinherber Abgang." – André Kunz
18/20 Punkte - Trinkreife: 2024 - 2036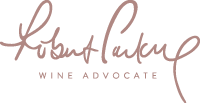 "The 2016 Rol Valentin, owned by Nicolas and Alexandra Robin, has a very well defined bouquet with blackberry and crushed strawberry fruit, subtle tobacco and iris aromas developing in the glass. This is a more classically "trained" Rol-Valentin. The palate is medium-bodied with fine tannin, crisp acidity but it just clams up a little towards the finish where I want it to spread its wings. I'll keep my eye on this, as there is certainly good potential and it is a worthy follow-up to the 2015."
90-92/100 Punkte - Trinkreife: 2021 - 2038

"A bright and vivid red with blueberry and cherry character. Bright and lively acidity. Firm and silky tannins. Shows reserve and harmony. Could be even better than now with time."
92-93/100 Punkte

"Ripe and pure, with polished edges that let the plum and cassis notes stream along unencumbered. Fresh acidity drives the finish, which is sneaky long."
90-93/100 Punkte

"One of the standouts of the vintage, the 2016 Rol Valentin is fabulous. Rich, sumptuous and forward, with striking purity to its fruit, the 2016 shows the more opulent side of Saint-Émilion to dramatic effect. Succulent red cherry, plum, spice, chocolate, espresso, mint and rose petal race across the palate. Sumptuous and racy, but not at all heavy or overdone, the 2016 hits all the right notes. Bright floral overtones and veins of salinity add freshness throughout. This is a gorgeous and impeccably balanced wine. The 2016 was fermented in oak vat and underwent malolactic fermentation in barrel. The blend is 90% Merlot and 10% Cabernet Sauvignon. This is a terrific effort from proprietors Alexandra and Nicolas Robon and consulting winemaker Julien Lavenu."
91-94/100 Punkte

"This is a dark wine, solid in tannic structure and with great concentration. It has power that will express itself in rich fruitiness and firm tannins. This is a wine for long-term aging."
90-92/100 Punkte

"Stéphane Derenoncourt consulting. Clay limestone. 90% Merlot, 10% Cabernet Franc. Bright crimson. Easy, comfortable, well-integrated nose. Great freshness on the end. Almost more like a red Loire! Dry end but crunchy and appealing. Not remotely over the top."
16.5/20 Punkte - Trinkreife: 2024 - 2038

"One of the garagiste stars, this is a big wine that plays to the choir with its clearly defined black fruits. Ambitious and impressive."
89/100 Punkte - Trinkreife: 2023 - 2045

"Tiefdunkles Rubingranat, fester Kern, violette Reflexe, zarte Randaufhellung, frische Herzkirschen, reife Pflaumen, angenehmer Edelholztouch, Nougat. Saftig, elegant, ein Hauch von Feigen, feine Tannine, frischer Säurebogen, mineralischer Nachhall, gute Länge, vielversprechend, wie aus einem Guss."
92-94/100 Punkte
Hersteller
Château Rol Valentin, 5 Cabanes Sud, F-33330 Saint Emilion
Anbaugebiet
Saint Emilion (Frankreich)
Alkoholgehalt
Der endgültige Alkoholgehalt steht noch nicht fest.
Allergiker-Info
Dieser Wein kann Sulfite enthalten!
Literpreis
46,40 EUR / Liter
Wein
Château Rol Valentin
Rene Gabriel
keine Bewertung
Neil Martin
keine Bewertung