Château Croix de Labrie St. Emilion 2016 (1 Flasche 0,750 Liter)
Preis
81,80 €
*
1 Flasche á 81,80 EUR (109,07 EUR / Liter)



"Molliges, breites, süsses Bouquet, Brombeeren, schwarze Kirschen, Caramelcreme, Schokolade, Mocca. Konzentrierter, kraftvoller Gaumen mit süsser, üppiger Frucht, bulliger, cremiger Struktur, sehr viel Tannin, üppiger, süsser Aromatik, breiter Abgang." – André Kunz
18/20 Punkte - Trinkreife: 2024 - 2038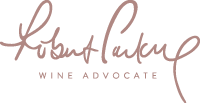 "The 2016 Croix de Labrie comes from vines down the slope from Pavie on clay and chalk soils, plus a vein of shale. It is a blend of 92% Merlot and 8% Cabernet Sauvignon that is 100 years old, from 2.5 hectares in total. One-fifth of the crop is fermented in 500-litrr barrels. It is 14.39% alcohol and with an IPT of 71. It is matured in 100% new oak (500-liter barrels). It has a simple bouquet with pretty black fruit, touches of pressed flowers, just a hint of vanilla. The palate is medium-bodied with a light grip on the entry, tobacco-tinged black fruit. There is a good level of acidity here, quite structured but with a slightly abrupt finish. It should flesh out a little during its barrel maturation and it actually improved when I returned to the glass after 40 minutes."
90-92/100 Punkte - Trinkreife: 2021 - 2038

"Has a mix of singed cedar and vanilla flavors along with cherry coulis and damson plum notes. Modest weight overall."
87-90/100 Punkte

"The 2016 Croix de Labrie is a luscious, intense wine. Dark red cherry, chocolate, espresso and spice all flesh out in a deep, resonant Saint Émilion endowed with notable personality. This is very nicely done. Croix de Labrie emerges from a 3.58 hectare parcel in Saint Émilion's Saint Christophe des Bardes district."
88-91/100 Punkte

"This is a ripe, juicy wine. It has a core of tannins but they are submerged by the generous black fruits and acidity. It is dense on the palate, but with an essential crispness on the close."
89-91/100 Punkte

"Deep, dark crimson. Colour right out to the rim. Intense but lively nose. Very ripe and luscious but with energy. Great stuff! (NB Marks & Spencer are currently offering the 2014 at £75 a bottle.)  Really very accomplished. Obviously very carefully made - essence of the appellation with dried but not drying fruit character and lots of luscious plumminess. Masses of tannin almost completely hidden by the dramatic but precise fruit. Very successful. "
17.5/20 Punkte - Trinkreife: 2025 - 2042

"Axelle and Pierre Courdurié have been owners here for the past three years, changing the philosophy of what was a former garagiste wine. This is one of the best terroirs in Vigonnet, with a gravel layer over the sand. The wine is tight and full as you would expect from 100% Merlot. A sexy, powerful wine showing a touch of sweet and fleshy blackberry fruit, which is attractively measured out."
88/100 Punkte - Trinkreife: 2025 - 2040
Hersteller
Château Croix de Labrie, D243, F-33330 Saint-Christophe-des-Bardes
Anbaugebiet
Saint Emilion (Frankreich)
Alkoholgehalt
Der endgültige Alkoholgehalt steht noch nicht fest.
Allergiker-Info
Dieser Wein kann Sulfite enthalten!
Literpreis
109,07 EUR / Liter
Wein
Château Croix de Labrie
Rene Gabriel
keine Bewertung
Neil Martin
keine Bewertung
James Suckling
keine Bewertung