Château Nenin Pomerol 2016 (1 Flasche 0,750 Liter)
Preis
73,60 €
*
1 Flasche á 73,60 EUR (98,13 EUR / Liter)



"(75% Merlot, 25% Cabernet Franc, 37 hl/ha, 14.47% vol. Alkohol) Samtenes, tiefes, elegantes Bouquet, Brombeeren, schwarze Kirschen, Pralinen, fein Lakritze. Samtener, dichter, ausgewogener Gaumen mit viel feinem Tannin, cremiger, dichter Struktur, kräftiger, süsser Frucht, opulenter Aromatik, langer, frischer Abgang mit süssen Rückaromen." – André Kunz
18/20 Punkte - Trinkreife: 2024 - 2040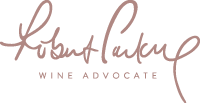 "The 2016 Nenin is a blend of 75% Merlot and 25% Cabernet Franc picked from 18 September until 8 October at 37 hectoliters per hectare. For the first time, the Grand Vin includes the new selection of Merlot, Cabernet Franc and Cabernet Sauvignon from sections on the plateau that were replanted in 1999 and 2000 (last year, the 2015 included only part of the Cabernet Franc and Cabernet Sauvignon). It has a lifted and generous bouquet with raspberry, wild strawberry and violet aromas, just a hint of clove emerging with time in the glass. The palate is medium-bodied with supple tannin that I feel are finer than I have encountered before at this property. There is a lovely savory/bell pepper note originating from the Cabernet Franc and there is very good depth and persistence on the finish. Whilst this Nenin does not possess the detail and precision of the finest Pomerol growths in 2016, it is certainly a very strong follow-up to the 2015 and suggests that there is better to come."
92-94/100 Punkte - Trinkreife: 2022 - 2040

"A linear and dense wine that sneaks up on you with fantastic depth of fruit and structure. Full and racy. Shows finesse and muscle. Better than 2015?"
95-96/100 Punkte

"This is enticing, with a raspberry ganache edge around the core of bright plum and blackberry fruit. Light anise hint through the finish, which is silky in feel but keeps good energy."
91-94/100 Punkte

"The 2016 Nenin offers quite a bit of depth and power. Dark cherry, plum, tobacco, violet and menthol give the wine its shape and overall feel. Although the fruit is quite intense and forward, there is an attractive underpinning of tannin as well. The malolactic fermentation was done in equal parts barrique and stainless steel. In 2016 the blend is 75% Merlot and 25% Cabernet Franc."
90-93/100 Punkte

"Made by the winemaking team of Léoville las Cases in Saint-Julien, this is a densely structured wine, rich in generous fruit while also having balanced acidity. Drink after 2027."
93-95/100 Punkte

"75% Merlot, 25% Cabernet Franc and only 35% new oak - same as in 2015. Some vines on sand suffered so they selected these out as well as the young vines and sold off in bulk. They have been working closely with their coopers as well as with plot specificity. Deep crimson. Very rich on the nose. Interesting blend of sweetness and savour. Very precise wine with great quality of tannins. Very round and polished. Long. Glamorous."
17.5/20 Punkte - Trinkreife: 2025 - 2040

"Dunkles Rubingranat, violette Reflexe, zarte Randaufhellung, schwarze Kirschen, Lakritze, feine Gewürzanklänge, kandierte Orangenzesten. Saftig, elegante Textur, reife Herzkirschen, integrierte Tannine, frischer Säurebogen, mineralischer Nachhall, sehr animierend, sicheres Reifepotenzial."
94-96/100 Punkte
Hersteller
Château Nénin, F-33500 Pomerol
Anbaugebiet
Pomerol (Frankreich)
Alkoholgehalt
Der endgültige Alkoholgehalt steht noch nicht fest.
Allergiker-Info
Dieser Wein kann Sulfite enthalten!
Literpreis
98,13 EUR / Liter
Rene Gabriel
keine Bewertung
Neil Martin
keine Bewertung