Château du Glana Cru Bourgeois St. Julien 2016 (1 Flasche 0,750 Liter)
Preis
23,70 €
*
1 Flasche á 23,70 EUR (31,60 EUR / Liter)



"Frisches, kräftiges Bouquet, Cassis, Tabak, Zedern, Korinthen. Ausgewogener, dichtverwobener, eleganter Gaumen mit dichter, feiner Frucht, viel gutem Tannin, eleganter, klassischer Struktur, dunkler, feiner Aromatik, langer, frischer Abgang. Kann noch zulegen." – André Kunz
17/20 Punkte - Trinkreife: 2024 - 2038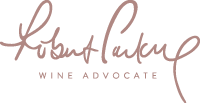 "The 2016 Chateau du Glana has a very deep, almost regulgent purple/black colour. The bouquet is very attractive with very pure black cherry and blueberry fruit, well-integrated new oak and a Margaux-like floral component that becomes more evident with time. The palate is medium-bodied with rounded, juicy tannin and layers of sweet black fruit. It is just missing some detail and delineation on the finish. Hopefully it will develop and refine that finish during the remainder of its barrel maturation."
88-90/100 Punkte - Trinkreife: 2022 - 2033

"Very vivid and juicy with lovely fruit and acidity that gives this wine presence and texture. Much better than the 2015."
92-93/100 Punkte

"The 2016 du Glana is impressive. Although Glana is not quite as layered, deep or complex as some of its neighbors, it nevertheless possesses plenty of juiciness and intensity, both of which point to the very high quality of Saint-Julien in 2016. I very much like the purity of the flavors here."
87-90/100 Punkte

"Structured, with spicy fruits and bright acidity, this is a wine for the medium term. It is on a straight line of fruit, acidity and final tannins. The finish is crisply fruity."
91-93/100 Punkte

"Bright crimson. Plump, ripe, purple-fruit nose. Very flattering. Easy peasy. Super-round and bright. Slight sandpaper finish."
16.5/20 Punkte - Trinkreife: 2022 - 2030

"Owned by brothers Ludovic and Julien Meffre, this wine is a deep purple colour with extremely aromatic juice, delivering the triumvirate of what you want in a primeur wine - fruit, freshness and genuine astringency on the tannins. The black cherry and cassis fruit is inevitably held back a little at this stage, but there is potential for bedding down during ageing, making this a very promising wine. Good St-Julien classicism on display here. 56% Cabernet Sauvignon and 44% Merlot with 12 months in 40% new oak. Christophe Olliver of the Dubourdieu group is consulting oenologist here. A wine to watch, these vines once formed part of the Saint Pierre estate."
91/100 Punkte - Trinkreife: 2025 - 2040
Hersteller
Château du Glana, 5 Glana, F-33250 Saint-Julien-Beychevelle
Anbaugebiet
Saint Julien (Frankreich)
Alkoholgehalt
Der endgültige Alkoholgehalt steht noch nicht fest.
Allergiker-Info
Dieser Wein kann Sulfite enthalten!
Literpreis
31,60 EUR / Liter
Produzent
Cru Bourgeois St. Julien
Rene Gabriel
keine Bewertung
Wine Spectator
keine Bewertung
Neil Martin
keine Bewertung