Château La Conseillante Pomerol 2016 (1 Flasche 0,750 Liter)
Preis
239,95 €
*
1 Flasche á 239,95 EUR (319,93 EUR / Liter)
Versand
Kostenloser Versand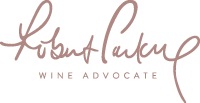 Flaschenbewertung (Dezember 2018):
"The 2016 La Conseillante is a blend of 80% Merlot and 20% Cabernet Franc aged in 70% new and 30% one-year-old French oak for 17 months. Deep garnet-purple colored, it slips provocatively out of the glass with a lifted perfume of roses, candied violets and lavender over a core of warm red and black plums, chocolate box, unsmoked cigars and baked cherries with wafts of wild thyme and tilled soil. Medium-bodied, the palate exudes polish and sophistication with bags of fragrance, freshness and energy, sporting exquisitely fine-grained tannins and finishing very long and minerally. Around 3,808 cases produced."
98+/100 Punkte - Trinkreife: 2022 - 2057

"(80% Merlot, 20% Cabernet Franc, 39.5 hl/ha, 14% vol. Alkohol) Frisches, seidenes, elegantes, duftiges Bouquet, Heidelbeeren, Erdbeeren, frische Kräuter, Pralinen, fein Mocca. Samtener,dichter Gaumen mit eleganter, fein cremiger Struktur, kräftiger, süsser, vielfältiger Aromatik, feinem Tannin, kräftiger Frucht, sehr langer, feiner Abgang mit vielen Rückaromen. Kann noch zulegen." – André Kunz
18/20 Punkte - Trinkreife: 2023 - 2042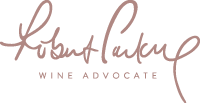 "The 2016 La Conseillante is a blend of 80% Merlot and 20% Cabernet Franc picked from 22 September to 13 October and 12-17 October at 39.5 hectoliters per hectare. Winemaker Marielle Cazaux told me that there is 13.8% alcohol, nearly one degree less than in 2015, with a pH of 3.65 and it is matured in 70% new oak. This has a succinct bouquet that is stylistically not that far removed from its neighbor Vieux Château Certan: detailed and understated at first with scents of blackberry, wild hedgerow and a touch of pressed flowers. The palate is very well balanced with a fine backbone, but what really marks out this La Conseillante is the salinity that comes through on the second half. It exerts a gentle grip in the mouth, reveals a little spiciness towards the finish whereupon it gently fans out, leaving a touch of black pepper on the saline aftertaste. This is a classic La Conseillante and the best since the majestic 2010. Similar to that vintage, it will require several years in bottle, but it will be well worth the wait."
96-98/100 Punkte - Trinkreife: 2023 - 2060

"This is the greatest Conseillante in modern times. Full body and incredible tannins that are polished and velvety. The texture lasts for minutes. I am speechless. What a young and awe-inspiring wine!"
99-100/100 Punkte

"Bright raspberry and blackberry confiture flavors fill out nicely as they move along, followed by a well-buried graphite edge and a flash of cocoa at the very end. Has a vivid display of fruit and the buried spine to back it up."
93-96/100 Punkte

"The 2016 La Conseillante is one of the undisputed stars of the vintage. Dark, rich and voluptuous, with no hard edges and exceptional balance, the 2016 has been simply extraordinary on the two occasions I have tasted it so far. Black cherry, plum, chocolate, lavender and spice notes flesh out in the glass, but it is the wine's textural feel and overall balance that stand out most. The 2016 is plush, deep and textured, yet retains the super-classic midweight feel that is such a Conseillante signature."
95-98/100 Punkte

"This rich, structured wine has ripe tannins and sumptuous black fruit. There is a touch of bitterness from extraction, resulting in dark chocolate flavors. It's powerful, at 14% alcohol by volume, without being excessive."
95-97/100 Punkte

"Picked 28 September to 17 October. Not as aromatic as some of the very top Pomerols. Lovely texture but not as expressive as some. A hint of soapiness. Lots of texture buried under the substance here but needs time for the flavour to develop. Lots to chew on."
17+/20 Punkte - Trinkreife: 2026 - 2040

"Tiefdunkles Rubingranat, opaker Kern, violette Reflexe, zarte Randaufhellung, zart floral unterlegtes schwarzes Beerenkonfit, kandierte Veilchen, reife Kirschen, angenehme Edelholzwürze, zart mit Nougat unterlegt. Komplex, rund und extraktsüß, elegante Textur, feine Tannine, frisch strukturiert, ein Hauch von Schokolade und Dörrzwetschken imAbgang."
93-95/100 Punkte
Hersteller
Château La Conseillante, 130 Rue de Catusseau, F-33500 Pomerol
Anbaugebiet
Pomerol (Frankreich)
Alkoholgehalt
Der endgültige Alkoholgehalt steht noch nicht fest.
Allergiker-Info
Dieser Wein kann Sulfite enthalten!
Literpreis
319,93 EUR / Liter
Wein
Château La Conseillante
Rene Gabriel
keine Bewertung
Neil Martin
keine Bewertung